Nikka Whisky from Japan has been a great success, not least in Sweden. They are known for its incredibly high quality whisky. When we are out and hold whisky tastings, it is not so rare that whisky from Nikka is a success.
Therefore we decided to have a Nikka-week here at Whiskytower, and got help from Symposion to come in contact with Sayumi Oyama, Nikka Whisky European Brand Ambassador. This lovely woman took the time to answer our questions. Among other things, she talks about why they had to abandon the age statement on some whisky and what distinguishes Asian and European whisky drinkers from each other.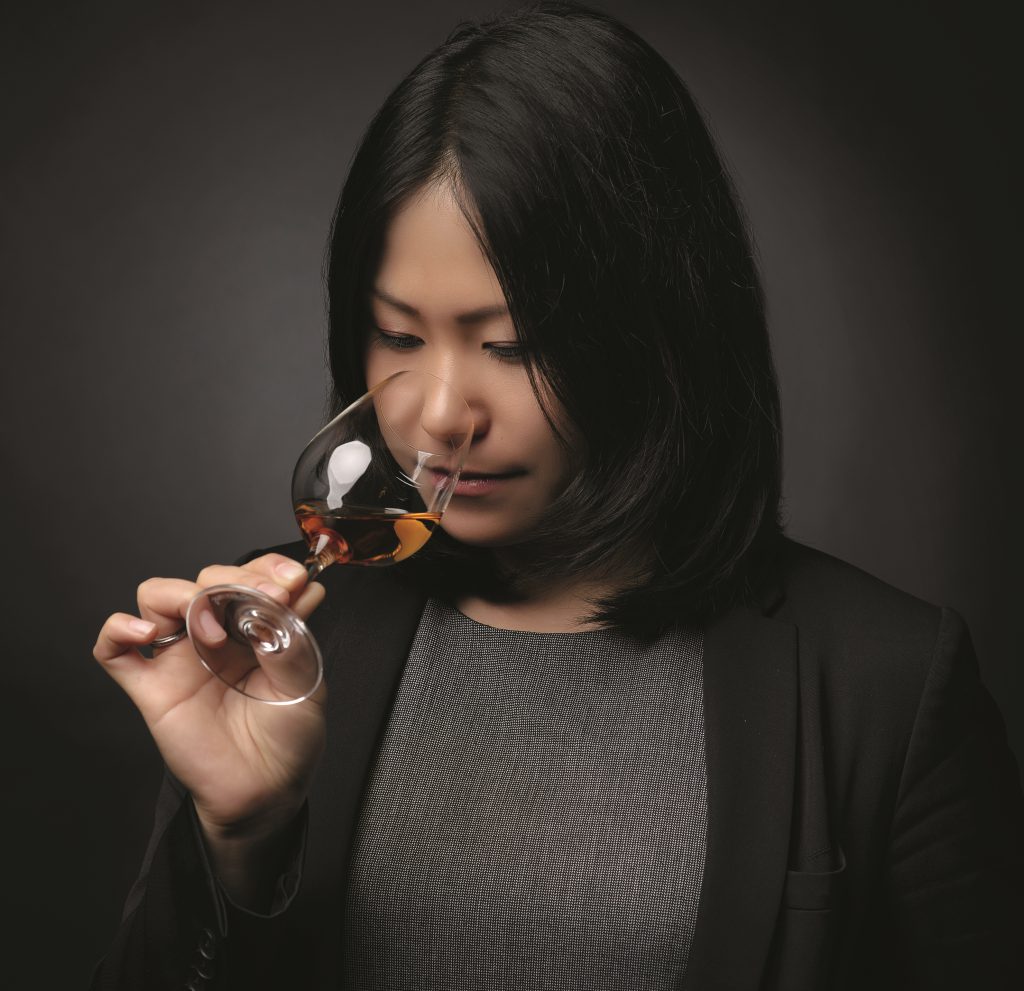 Hi Sayumi, please introduce yourself to our readers.
I joined La Maison du Whisky and started to work as Nikka Whisky European Brand Ambassador in 2013. My role is sharing my knowledge about Nikka, introducing my culture to Japanese whisky enthusiasts, whether they are trade professionals, whisky connoisseurs, or regular customers wishing to develop their knowledge.
How did you get involved in the Whisky industry?
I grew up in northern Japan, in the Sake producing region of Akita. I was interested in alcohol beverage for a long time because of my father who had me taste a lot of good things since my childhood. After studying about wine and spirits in Japan and France, I applied to an employment offer for a position related to Japanese whisky. The day after I sent my CV, they called me to discuss the collaboration.
How much do you travel a year?
I never counted exactly before… 50 or 60 % of my job time is travel. Even more before Christmas.
When you aren't busy working what do you do to relax?
Walking around with my husband and son, playing golf, swimming… I very much like to play sports and to move to clear out my mind. In addition to that, having a nice dram and a cigar at the end of day always makes me happy.
What is your fondest moment so far in your life?
Making people happy and smile with Nikka whisky during my presentation is a priceless moment.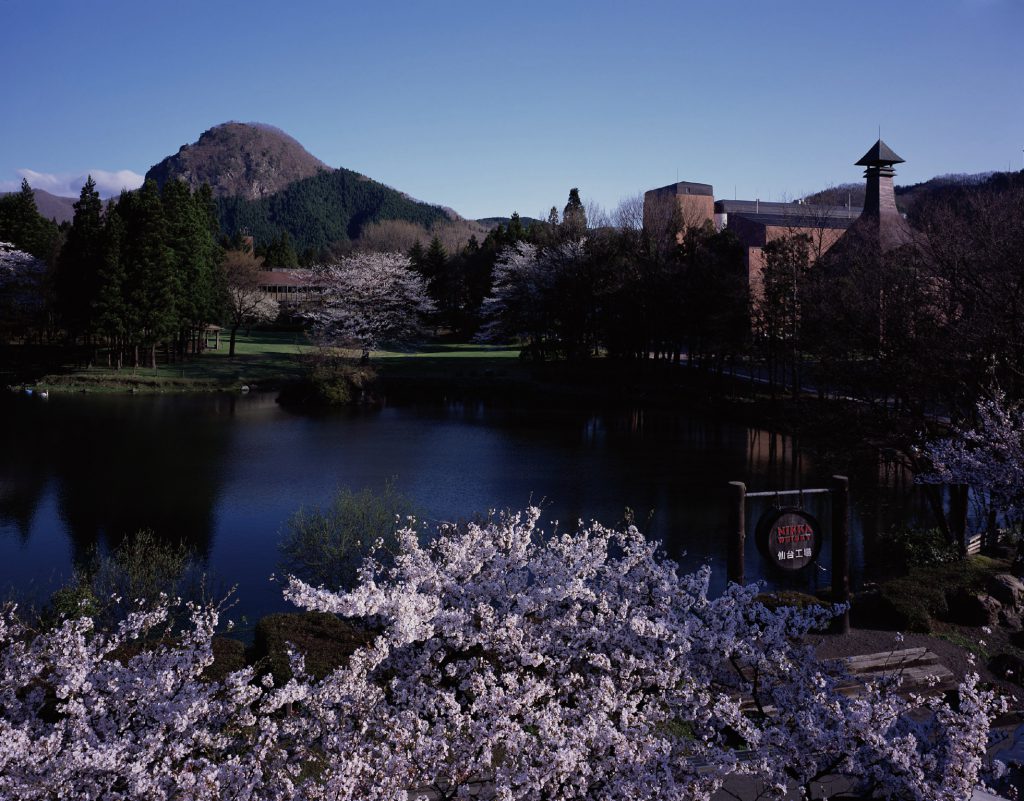 How would you describe the house-style of Yoichi and Miyagikyo?
Yoichi single malt has a powerful flavour and an oily texture. It's coming from the direct fire system, small pot stills and some heavily peated malts. Because of the coastal location, this whisky also has a pleasant salty flavour.
On the other hand, Miyagikyo is more elegant and delicate. The tall bulge stills, the ascending lyne arm and a significant proportion of sherry cask ageing give a lot of sweetness and fruitiness to this single malt.
Which is the best-selling whisky from Nikka?
The best-selling Japanese whisky in Europe is Nikka From The Barrel. Because of its complex flavour, good price and nice bottle design. A lot of European people start to discover Japanese whisky with this one.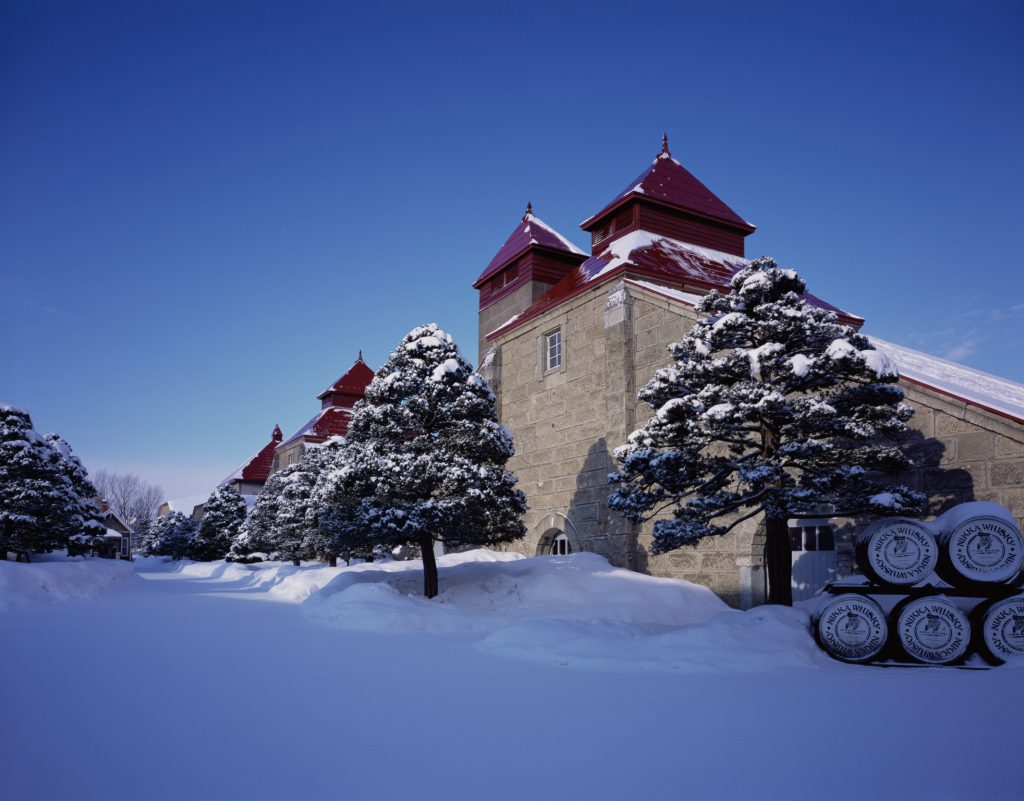 Please guide us through the core range of Nikka.
The Nikka Whisky company has two distilleries in northern Japan, Yoichi on the Island of Hokkaido and Miyagikyo in Sendai. From these two distilleries, Nikka produce a huge whisky range including Single Malt, Blended Malt, Blended and Grain whisky.
Single Malt
Yoichi: The first Nikka distillery located on the Island of Hokkaido. This single malt has a pleasant sea flavour and peatiness.
Miyagikyo : This single malt is completely opposite from Yoichi. The style is similar to a Speyside or Highland whisky. It's mostly aged in Sherry casks which brings an elegant fruitiness and oakiness.
Pure Malt (Blended Malt)
Taketsuru : A fusion of Yoichi and Miyagikyo malts. For the Taketsuru Pure malt, Nikka's master blenders rely on a large variety of whisky styles: fresh and fruity notes of youthful whiskies with the rich, evolved character of older ones, aged for a large part in ex-sherry casks.
Blended
From The Barrel: A very original Japanese blended. Flavour is rich and intense. Taste is complex and balanced. One can find every Nikka whisky character in this one.
Coffey Whisky :
The name comes from the continuous column still invented by Mr. Aeneas Coffey in 1830. Nikka imported this traditional still in 1963. It produces a spirit which is less pure than modern continuous stills, but little imperfections give more character to the whisky during the ageing process.
Coffey Grain: Grain whisky is usually used to make blended whisky but Nikka is one of the few distilleries who bottle an official single grain. This whisky has great vanilla and exotic fruit flavours.
Coffey Malt: This rare column-distilled 100% malt bottling offers a surprisingly rich texture with pastry aromas and deep oaky notes.
Which is your personal favourite?
My favourite changes every day depending on my situation: weather, season, food, the person with whom I drink etc… Having a huge product range is an asset of Nikka because you can always find the perfect dram for every occasion.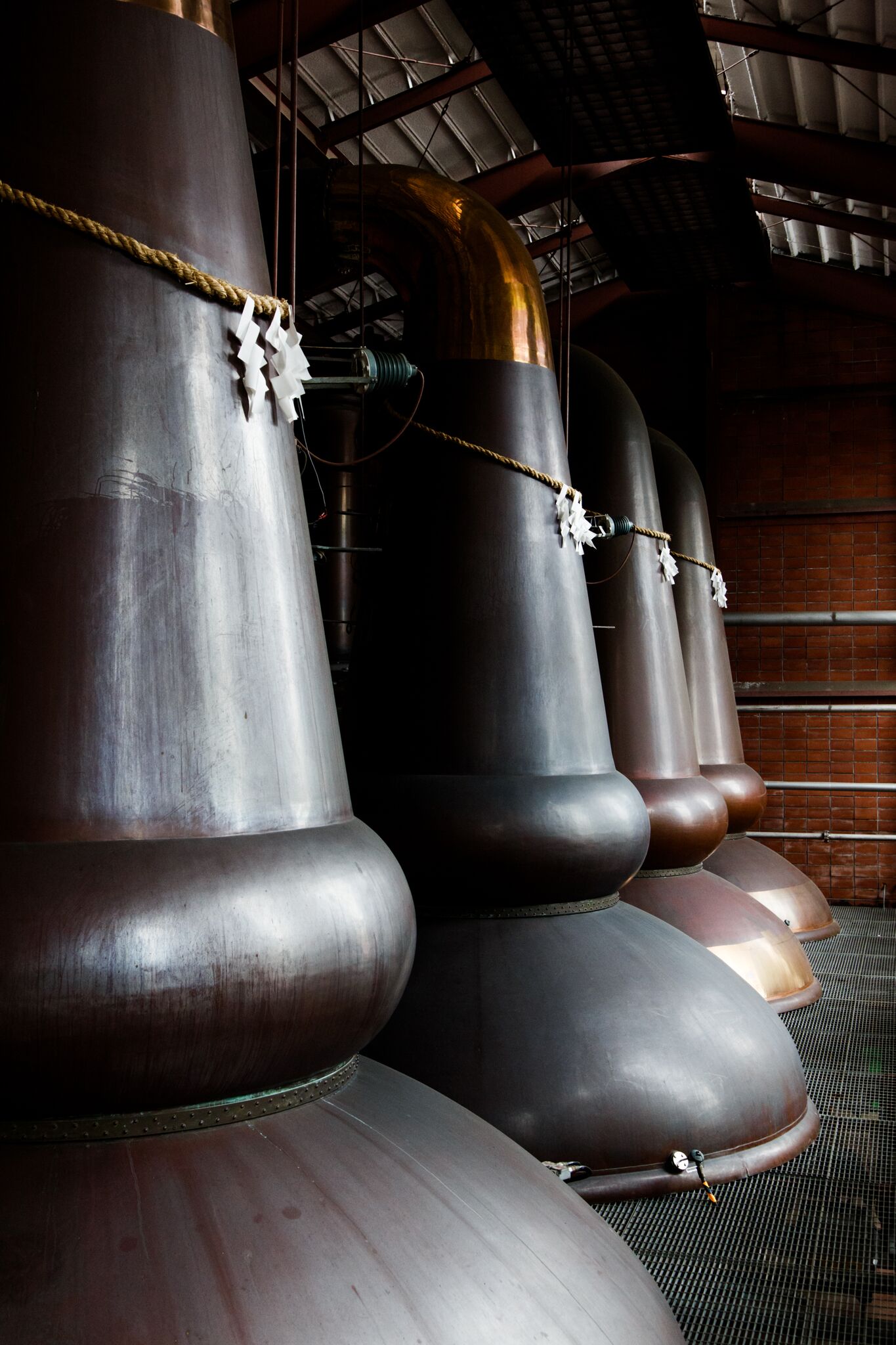 How many styles of newmake do they make at Yoichi and Miyagikyo?
Nikka creates a huge variety of styles of newmake. At each stage of the whisky production process, Nikka can make an impact on the whisky profile and generate diversity with their special skills. There are a lot of factors, for example different styles of pot stills, yeast and terroir.
How has it been for Nikka after the success of TV series about Mr. Masataka Taketsuru?
This TV series created a big whisky trend in Japan. I heard that sales increased more than 110% sales in 2014 compared to the previous year. It's one of the reasons why Nikka took the decision to discontinue some age-statement bottlings.
Have you tried any Swedish whisky, if so what did you think of it?
I've tried Macmyra and Box whisky. These two are completely different but both have a very good balance. I like the whisky taste but also their challenging spirit.
How does the taste differ between European and Asian whisky drinkers?
European peoples are used to tasting whisky neat before or after a meal. In general they love rich and complex tastes.
By the way, Japanese people mostly enjoy whisky as MIZUWARI or High ball with meals. These cocktails are very fresh and make whisky easy to drink. They appreciate a whisky which has a perfect balance.
Do you have any news from Nikka that you can reveal to us?
There will be a pair of very unexpected new releases at the end of 2017, but we can't say any more for now.
Finally, do you have any whisky advice to our readers?
Be honest with your feeling. Relax and just enjoy. KANPAI!