Joel Harrison and Neil Ridley, are two amazing guys writing about spirits in general and primarily about whisky. They have an excellent website www.worldsbestspirits.com and beside that they have a range of bottlings (see www.exilecasks.com). They both have a history from music business and today they providing expertise in the alcoholic drinks worlds – everything from whisky to gin, cognac and craft beer. In Sweden the book Distilled is about to be released.
We contacted Joel and Neil for an interview and their opinion about whisky.
For Swedish readers: Ni kan vinna ett exemplar av Joel och Neils nya bok; Destillerat. Besök vår Facebooksida för att läsa om hur ni kan vara med och tävla om ett eget exemplar.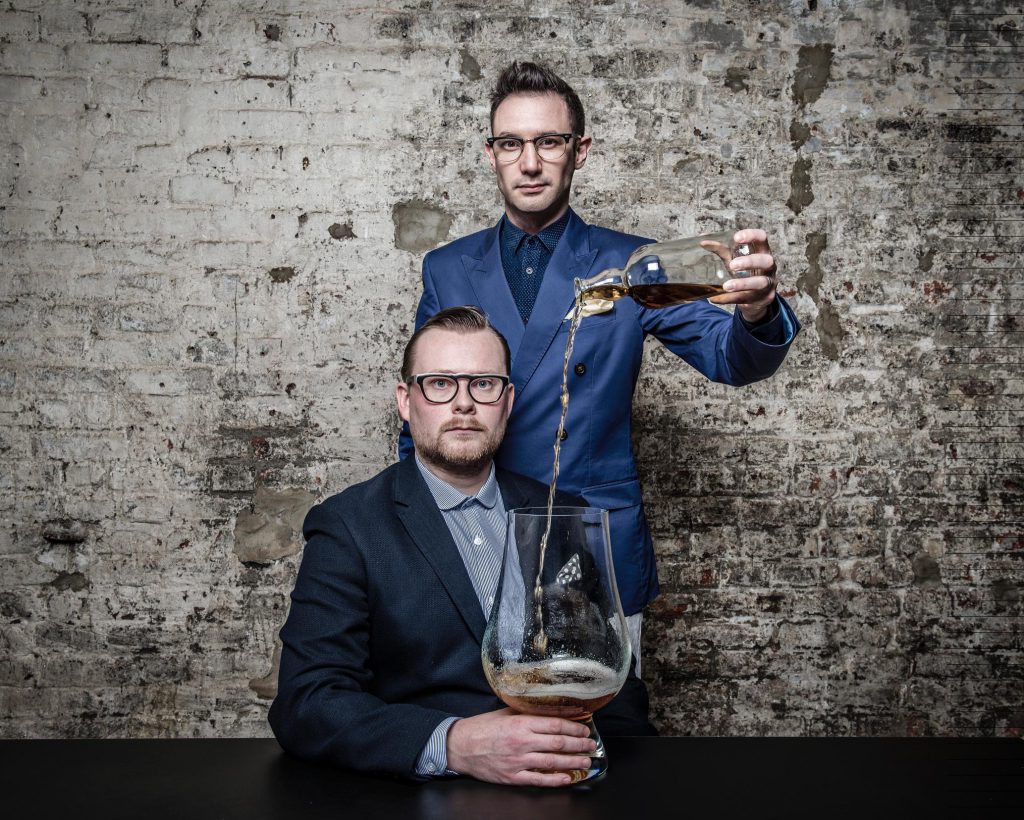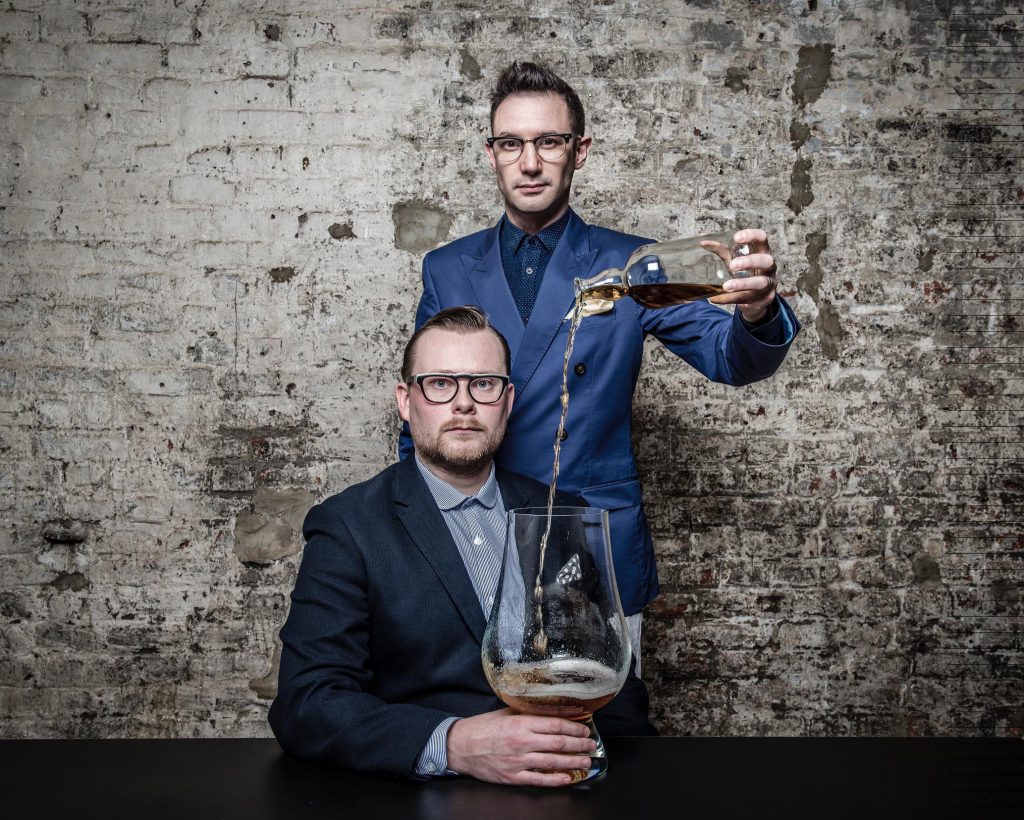 Please introduce yourself(s) to our readers?
We are Joel Harrison and Neil Ridley. We met working as A&R executives (the bit of the music business where you discover and sign talent and then help to make and market the records). Joel was at Universal Records and Neil at Warner Bros records, so rivals really!
How did this massive interest for whisky start for you guys?
For both of us it started as a hobby, drinking whisky because we liked the flavour and the experience, and it was a good 'late night' drink when getting in from gigs around the UK. We both used to travel a lot in our old jobs, so we'd buy whisky in Duty Free. Neil and I used to meet at the back of the same gigs (everyone was watching the same acts play) and chat about visiting distilleries in Scotland. We also both lived quite close to the Whisky Exchange in London and found like-minded people there who we could share drams with. Eventually, we both went self-employed at the same time, into music management, which allowed us to take time off and visit Scotland on our own time and then the blog came out of that with the professional writing following soon after.
You have a lot of projects going on. Exile Casks, Worlds Best Spirits, Caskstrength Creative, to name a few. Tell us about your projects?
Of course! We do a mixture of work. At the heart of it is our writing and media work. This started with the blog that kicked off in 2007 and developed pretty quickly into professional writing for magazines and newspaper. We first fell in love with Scotch, then the wider whiskey world, and then spirits in general. That's when we wrote Distilled (which is now in Swedish, and eight other languages around the world, which makes us very proud indeed!) and we are now wiring our second book, about some of the best places to drink around the world. All this wiring work is wrapped up under the banner of 'World's Best Spirits'. We have a website that reflects this (www.worldsbestspirits.com).
Alongside this we run a creative consultancy called Caskstrength Creative which works across the drinks business coming up with creative ideas for drinks brands, and doing copy wiritng, product naming and suchlike. We activate these skills through our range of bottlings, Exile Casks (www.exilecasks.com). The story behind this is simple: we kept finding casks of old whisky that had simply been forgotten about. We felt that there was a gap in the market for consumers going on a malt journey for great single casks, aged for 20 – 30 years, at cask strength, for under £100 (these used to exist when we got into drinking whisky about 15 years ago) so managed to negotiate the 'release' of two casks (one 25 year old, one 24 year old) so far which we have bottled and sold for well under £100 each- £65 and £75 to be exact! We are hoping we can continue this, if we can get the right stock at the right price.
You want to debunk some of the myths surrounding whisky. Tell us some of the strangest myths you have come across?
Whisky is made by chemists, using a chemical process. However, the final product is pure entertainment and should be treated as such: it should be fun and entertaining and provide community. The biggest myth is probably that it is rare and reverenced and should be treated as such. Yes, it is rare (and as it matures it gets rarer) but people don't go to a gig, which is a one-off, rare event, and talk about how you must listen to the music, sitting down in a suit, stroking a beard and nodding at the craftsmanship on stage. They go and dance and sing and laugh and cry; they immerse themselves in the rare, one-off experience. The same should be true of whisky: open a rare whisky, pour it into a glass and take the same attitude towards it. Dance with it. Sing with it. Laugh with it! Let it be an immersive experience.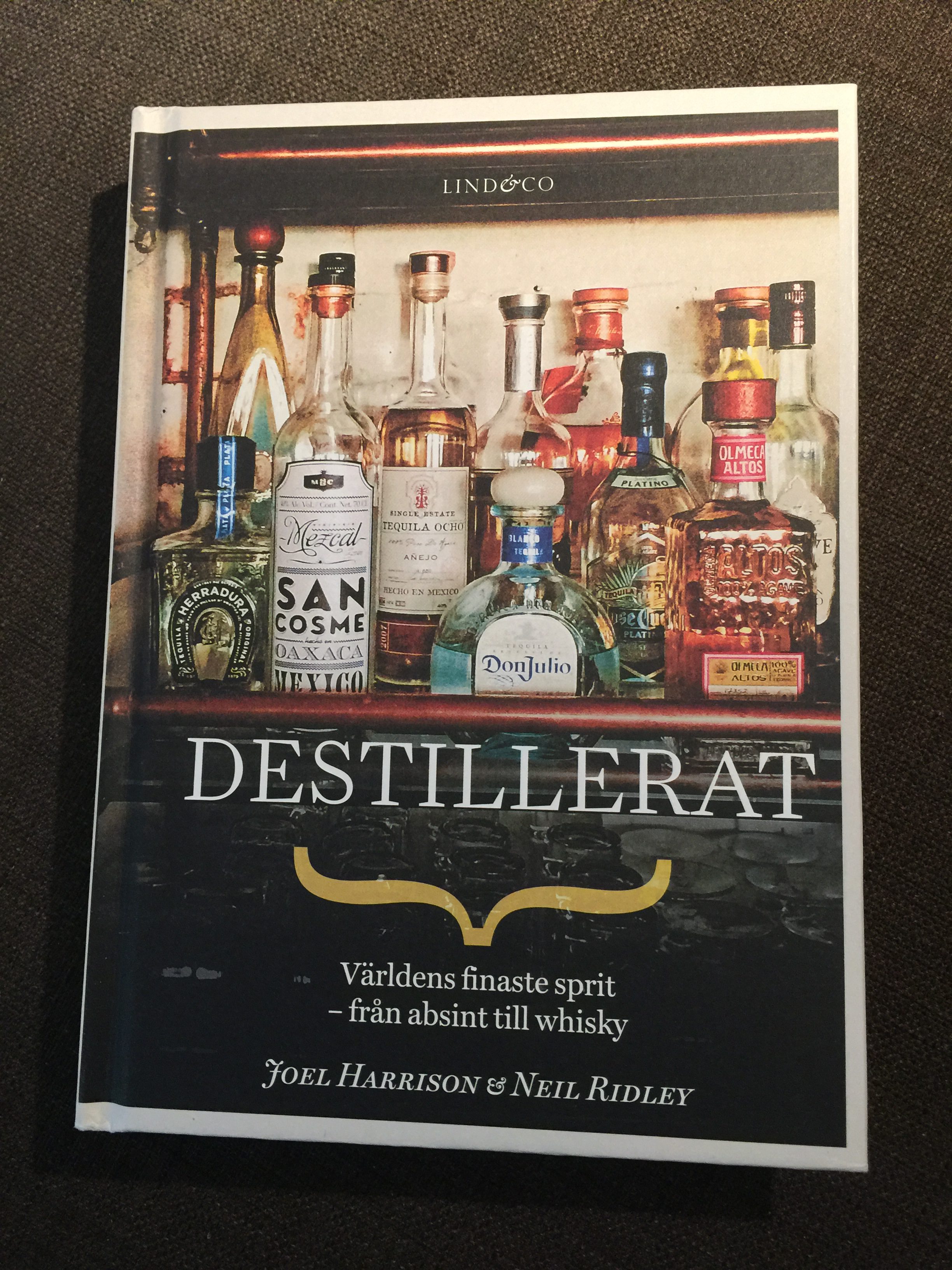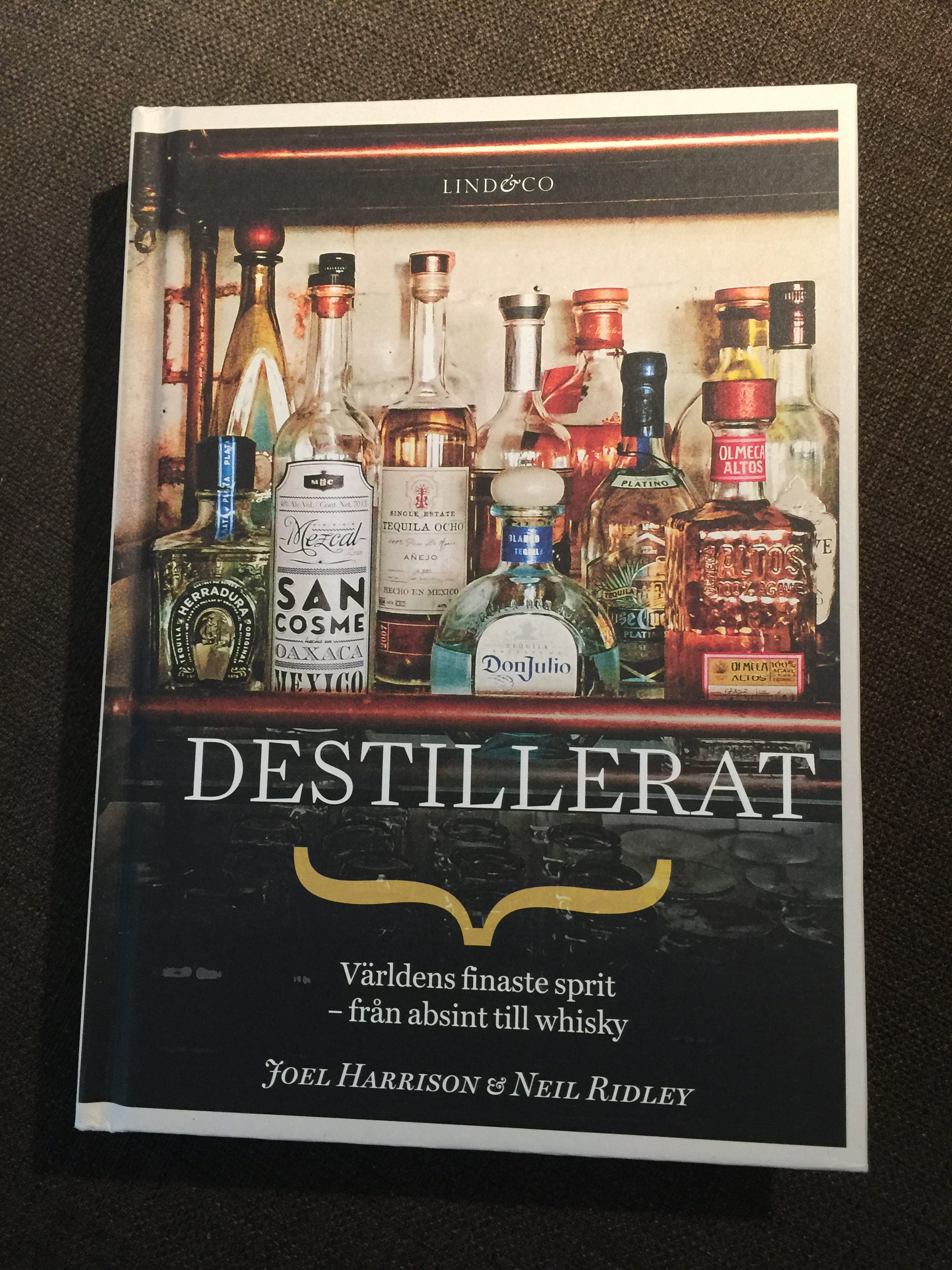 Your book Distilled will be released in Sweden this year. Tell us about it?
Yes! And very proud we are too. Distilled is a guide to the world of distilled spirits. It takes the reader on a simple journey thorough whisky, gin, vodka, brandy etc, with production ideals, history, some of the best examples in the category to try and interviews with the mavericks making the most interesting spirits in the world. It won the Fortnum & Mason Food and Drink Awards Drinks Book of the Year last year, which made us very happy indeed!
Have you tried any Swedish whisky? If so, what did you think of it?
We have. In fact we came on a trip over to visit Mackmyra, Box and, while we were at it, Herno gin too. We love the way Swedish whisky is developing. There is an incredibly exciting future for it and the job that all the Swedish whisky distilleries are doing is fantastic. Mackmyra is one hell of a pace setter for the country and the stuff developing at Box is wonderful… and what a beautiful place to make whisky, too! I'm (Joel) half Norwegian and very jealous of the whisky scene in Sweden. I wish Norway had some of that, too!
If you would hold a masterclass for us here at Whiskytower, which drams would you choose and why?
Gosh, I think it would involve whisky from around the world: Overeem from Tasmania, Paul John from India, Kavalan from Taiwan, any one of our top Swedish whiskies and then a couple from Scotland such as Lagavulin and Aberlour. Quite a broad range, but real quality emerging drams placed in context with established greats such as those two single malts from Scotland.
What is your opinion on the trend of NAS- whisky?
Good and bad. NAS is a great way to engage consumers as it allows for wonderful story-telling and to put distilleries in context by telling their stories through different expressions. But then this takes away a natural guide of age for the consumer. We all know that age doesn't equate to quality, not does it relate to depth of flavour (for example the Glenfiddich 50 year old samples we've tried from their release have been much lighter than the 40 year old bottlings they've done, and one of the best bottlings we've ever had was a 4 year old Ledaig from Berry Bros about 6 years ago) but age it does help for both a pricing structure and for the most general, broad-brush guide. Distilleries argue that NAS allows their whisky makers to play a lot more, which is good. So long as they don't go too crazy. You want early Genesis, not solo Phil Collins…
What is your opinion on the adding of e150a in whisky and chill-filtration?
For some brands, it is okay as their consumer demands consistency. This is the consumer that keep the market going (93% of all Scotch sold worldwide is blended and you can bet your bottom dollar that 99% of those consumers don't care about e150a or even know it exists) so they're vital to the idea that you or I, as hardened whisky fans, can go and buy a single cask of non-chill filtered, no e150a added, cask strength Scotch from A.N. Other distillery in Scotland. That cask probably wouldn't exist if blends with e150a added didn't sell. Thankfully they do and thankfully there is demand for blends. The benefit is that stuff falls off the back off this, such as our Exile Casks releases.
New whisky distilleries are being built all over the world at the moment. Of the so called new world whiskies, give us the top five you have tried?
In no particular order: Kavalan, Overeem, Mackmyra, Paul John. ChiChibu. (Can we call Japanese whisky 'new world?')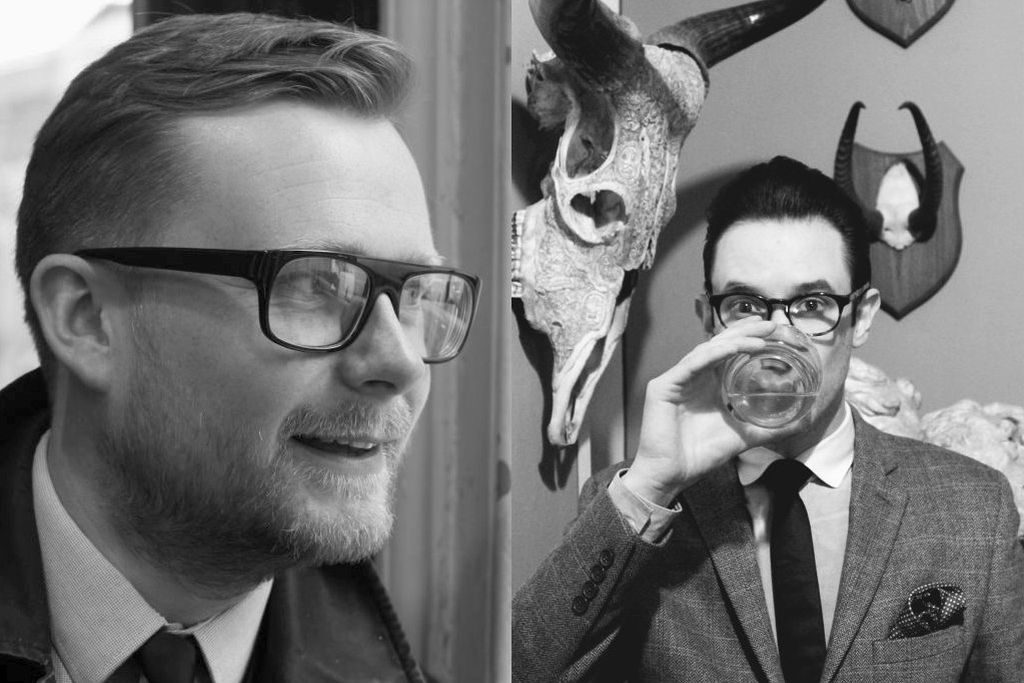 What are you guys up to in the near future? Any new exiting projects you can reveal or maybe a new book?
Yes, we are currently writing our new book which will be released next year. It is on the best places to drink around the world and contains drinking city guides and interviews. We are also hosting plenty of tastings around the world, writing for magazines and keeping up or TV appearances in the UK.
Can we expect a new release from Exile Casks anytime soon?
Well, we have another cask hunt set for the end of this month, so stay tuned. We've been really pleased with the level of response on both the reviews of the two releases so far, and the speed in which they sold out. We really feel that people are behind us in wanting great single casks for a decent price.
Give us five excellent drams that is available now?
Overeem Sherry Cask Matured – new world whisky at its best
Aberlour a'bunadh – simply consistent
Hibiki 17yo – one of the best blended products in the market
Highland Park 18 – due to the price rise we hadn't tried this for a while, but we got a bottle the other day and it is just stunning.
Ardbeg 21 yo – literally just tried a sample of it now and it's everything you'd hope a good aged Ardbeg to be.
Do you have any whisky advice to our readers?
Drink what you enjoy, not what you think might look cool drinking. If you're drinking what you enjoy, you'll look effortlessly cool anyway.
Finally; Anything you would like to add?
Yes, if you think whisky is getting too expensive, and you like a more sherried or oaky style, try Armagnac. You won't regret it.