This week we have a The Glenlivet theme here at Whiskytower. We kick start the week with an interview with Alan Winchester, Master Distiller for The Glenlivet. A very interesting man with a long career in the whisky industry.
The following six days we will review seven different whiskies from this amazing distillery in the heart of Speyside (Founders Reserve, 12 yo, Nàdurra Oloroso, 15 yo French Oak, 18 yo, 21 yo and Coupar Angus).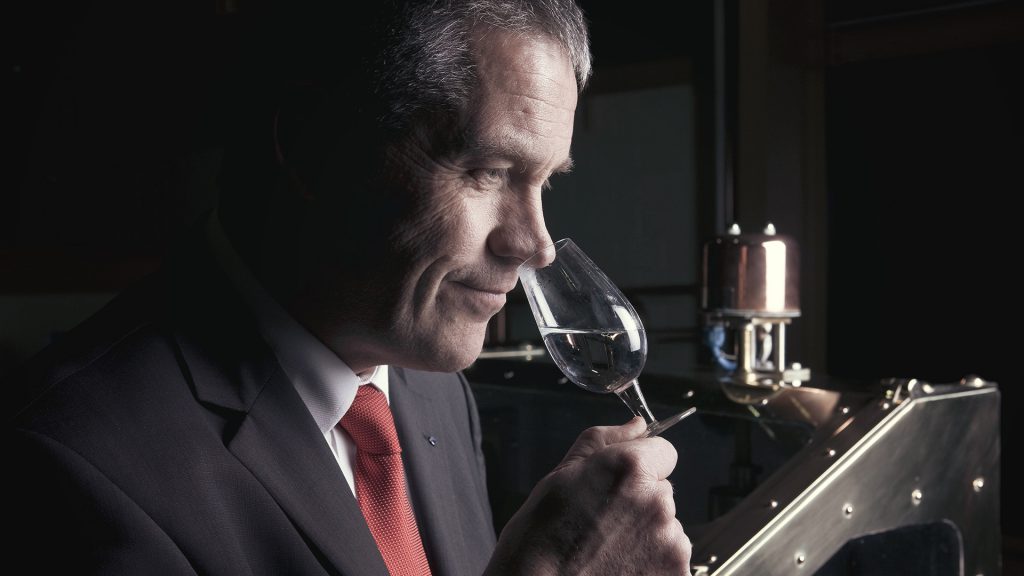 Could you please introduce yourself to our readers?
I am Alan Winchester, Master Distiller for The Glenlivet. I've been in the distilling trade for over 40 years and joined The Glenlivet Distillers in 1979. I have been the Master Distiller of The Glenlivet since 2009 and my role is to be the guarantor of The Glenlivet now and for the future.
How did you first get involved in the whisky industry?
In Speyside you're aware of the distilleries from a young age, I started by getting a summer job showing visitors around and following this experience I worked in an early opening visitor centers and creating a whisky trail.
Which are your proudest moments in your whisky career?
Over the years I have been involved in many new exciting projects in an around distilleries, but I have to say that I am really proud of my work when I share a moment of conviviality with friends around a glass of whisky and particularly see them enjoying The Glenlivet.
What major changes have you seen in the industry since you started?
I love whisky, which is obviously important and I have had the chance to work in a wonderful industry over my working life which is constantly evolving whilst staying true to traditional methods. But the process of creating The Glenlivet has remained the same, which is what makes it so very special.
The last expansion of The Glenlivet was the first since 1978, and it was a chance for us to apply our skills, traditions and knowledge which has resulted in something that everyone involved can be truly proud of.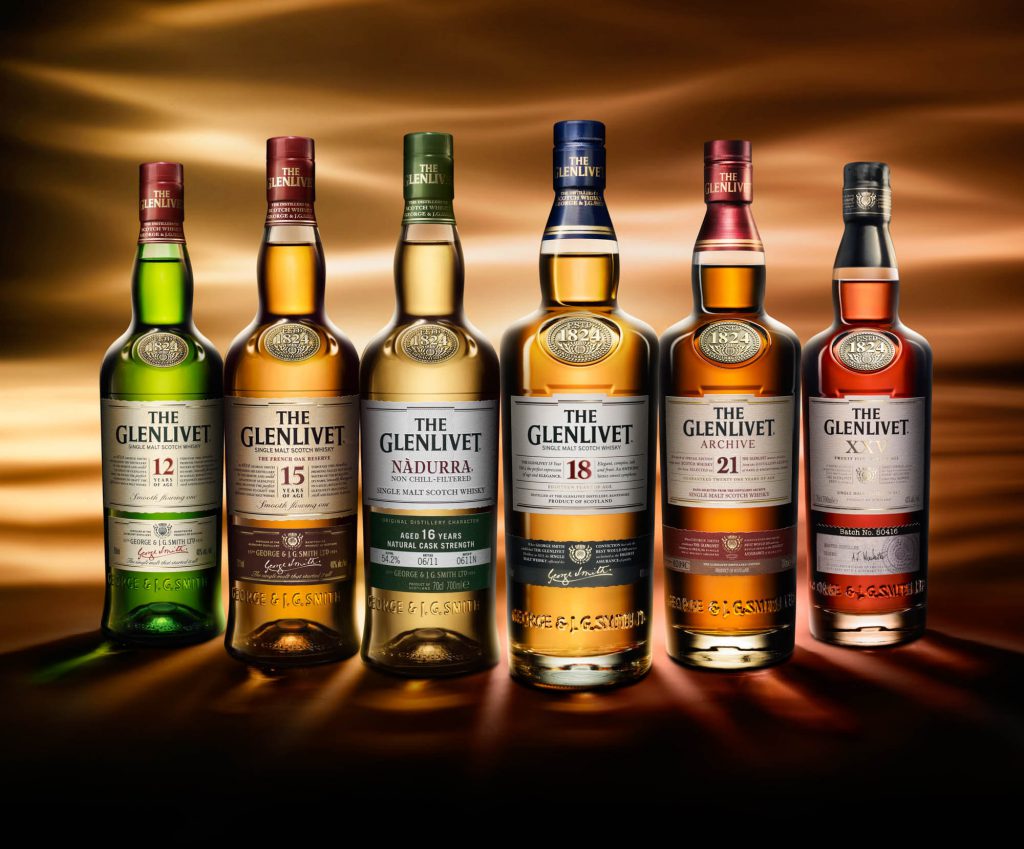 How would you describe the house style of The Glenlivet?
We are renowned for producing flawless, sweet, smooth and complex whiskies that are world renowned. I always aim to use traditional methods that have been used for generations, to push the boundaries with flavor whilst staying true to the style that The Glenlivet has become famous for.
There are some major expansions at The Glenlivet now. When all is completed you will have the capacity of producing over 30million liters a year. Will it all go to the single malt market?
We review our inventory of cask stock of Glenlivet on a regular basis and allocate the stocks where appropriate, to maintain the high quality of our single malts and blended whiskies.
Will Glenlivet continue with age statements or will you follow the trend of NAS-whisky?
The single malt market has been one of the most dynamic and profitable sectors of the spirits market in the last ten years, and has been at the forefront of a swing in consumer taste towards spirits with greater authenticity and substance. Innovation has been central to this growth, with brands continuously bringing new offerings to a broadening market, and The Glenlivet is proud to have been at the forefront of this trend.
The age statement is not the sole indicator of the quality of a whisky and certainly not an indicator of the taste experience. There are other important factors, such as the quality and nature of the cask, the maturation (ageing) process – which plays an essential part in the creation of all our whiskies – and of course the expertise in creating the whisky.
You have started to experiment with peat at Glenlivet. Will we see more of that in the future?
We are passionate about the quality of our whisky and this means we are constantly evolving our offering whilst staying true to traditional methods. Our flavours have evolved over the years, from being less peaty after World War 2, to now introducing more peated styles which is really interesting. We are passionate about pushing the boundaries of flavour, so watch this space.
What is your personal favorite in your range?
I am very proud of what we produce and that gives me a lot of choice! To be honest, it changes depending on what I'm doing, where I am and who I'm with. Founders' Reserve and The Glenlivet 18 Year Old are in my cabinet; though I love a bourbon influence and Nadurra is a great example of this and a really enjoyable whisky. However on a late winter night I am very fond of an older sherry influence and if someone else is paying you can always buy me a 50 Year Old from The Glenlivet Winchester Collection
What´s your five favorite drams that you have not been involved in?
This is a very unfair to ask a Distiller this as I love tasting different whiskies , Highland Park, Bladnoch, Glen Mhor, Midleton rare and Wild turkey Straight rye.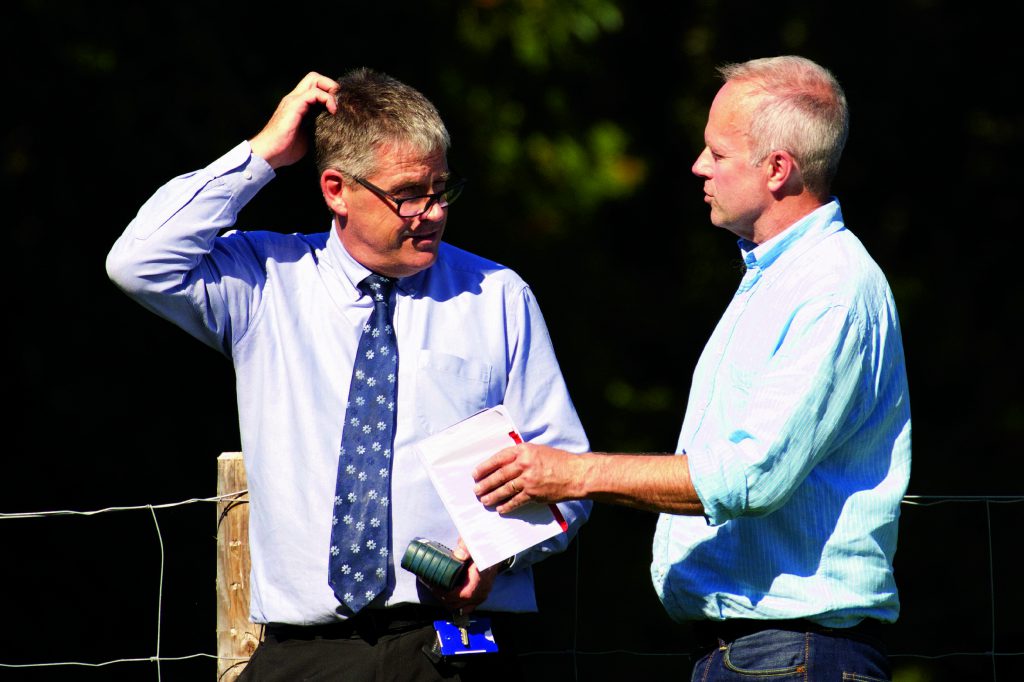 Have you tried any Swedish whisky? If so, what did you think of it?
Yes I have met the team at Mackmyra over the years, when they were ordering equipment on Speyside, and have watched their development with great interest, though I have never had the chance to visit them. I know they have been joined by a few more distilleries in Sweden, but Mackmyra sent me a bottle, and of course I thoroughly enjoyed it.
If you could have 3 people of your own choice for a whisky tasting, who would you invite and why? (alive or dead).
Only 3? Well outside my family and friends I would have to say
George Smith Founder of The Glenlivet – I want to ask him about the early days of The Glenlivet.
Charles C Doig the famous distillery engineer and architect – to discuss design and his massive influence on the whisky industry.
Shackleton the explorer – I thought he was an amazing man, and to taste with him the Glen Mhor he had with him on an early exploration.
What kind of food do you think suits a dram of Glenlivet?
Food and whisky are a great combination, but I wouldn't want to ruin the great experience of finding your own food match. I recommend people trying out different matches and enjoying the process of discovery.
Finally: Do you have any whisky advice to our readers?
Enjoy and taste it how you want to and trust your own nose and palate, I soften whisky with a little water to enjoy the aromas, but this is just my preference. Ultimately try different things and find the serve that best suits you.