Det är ingen hemlighet att vi på Whiskytower gillar Craigellachie. Spriten de kokar har en härlig skitighet med en helt egen karaktär som har vunnit många hjärtan sedan "The Last Great Malts" lanserades. Vill ni veta mer om hela den serien så kan ni läsa vår intervju med Stephanie MacLeod som är master blender för Dewars. Denna vecka ska dock bara handla om Craigellachie. Vi drar igång med en intervju med Destillerichef Keith Brian och Global Malts Ambassador Georgie Bell. Under veckan kommer vi att prova såväl newmaken från Craigellachie som den 19-åriga travel retailutgåvan via 23 YO. Vi avslutar veckan med Craigellachie 31 YO som blivit utsedd till världens bästa single malt vid World Whisky Awards 2017.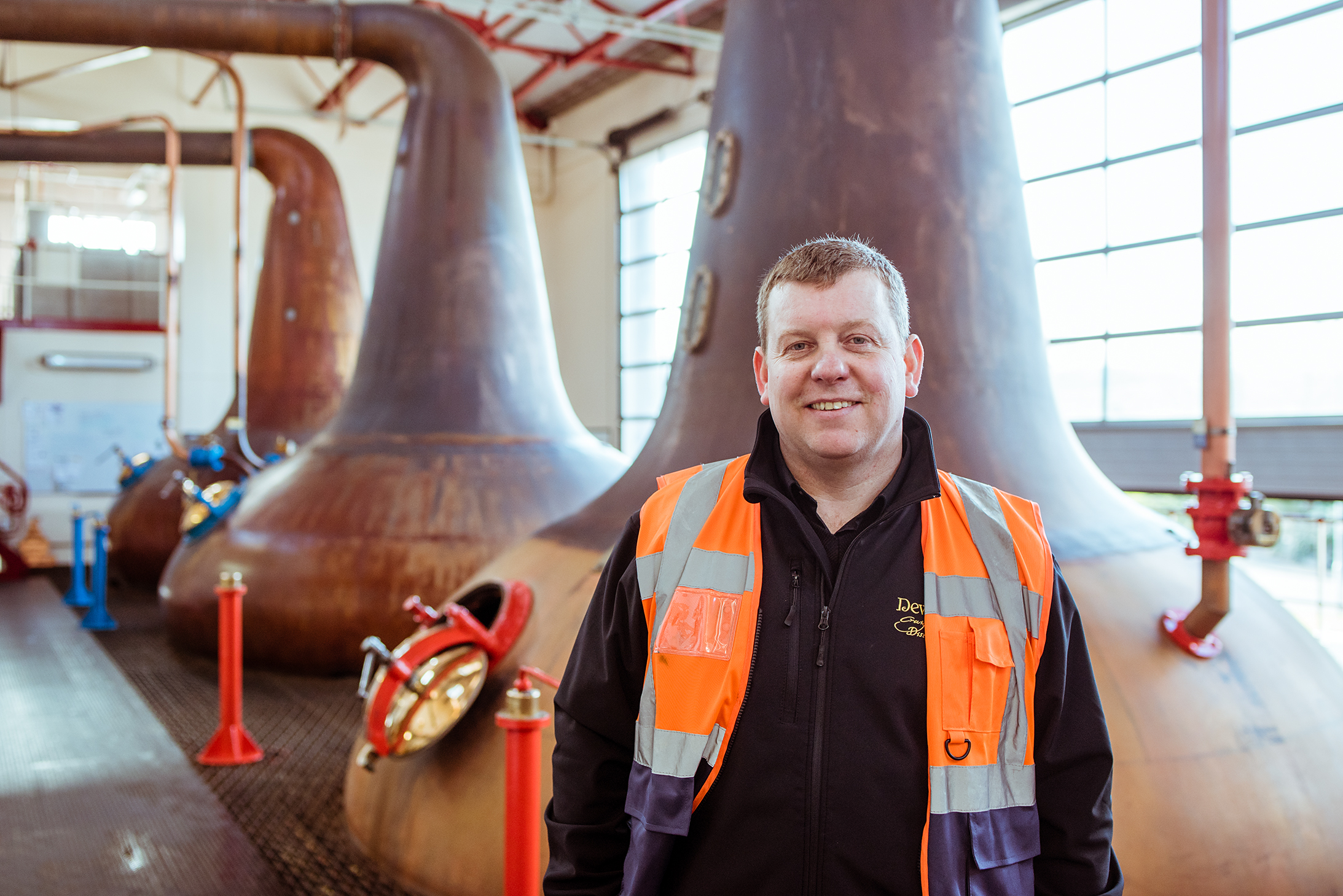 Hi, please introduce yourself to our readers?
Keith Brian, Distillery Manager at Craigellachie since March 2015, previously a shift operator at Aultmore and then Craigellachie. Have been with the company for almost 9 yrs.
How would you describe the house character of Craigellachie?
The distinctive sulphury, heavy, meatiness that makes the Craigellachie character different is something that the already proud team are very passionate about.
How long is the fermenting at Craigellachie and what yeast do you use?
Our fermentation hours, over the 21 mashes each week averages out at 60hrs. We use cream yeast at Craigellachie.
What is the strength of the low wines and the newmake from the stills?
LW is approx 22% and the Spirit cut is between 75-64% approx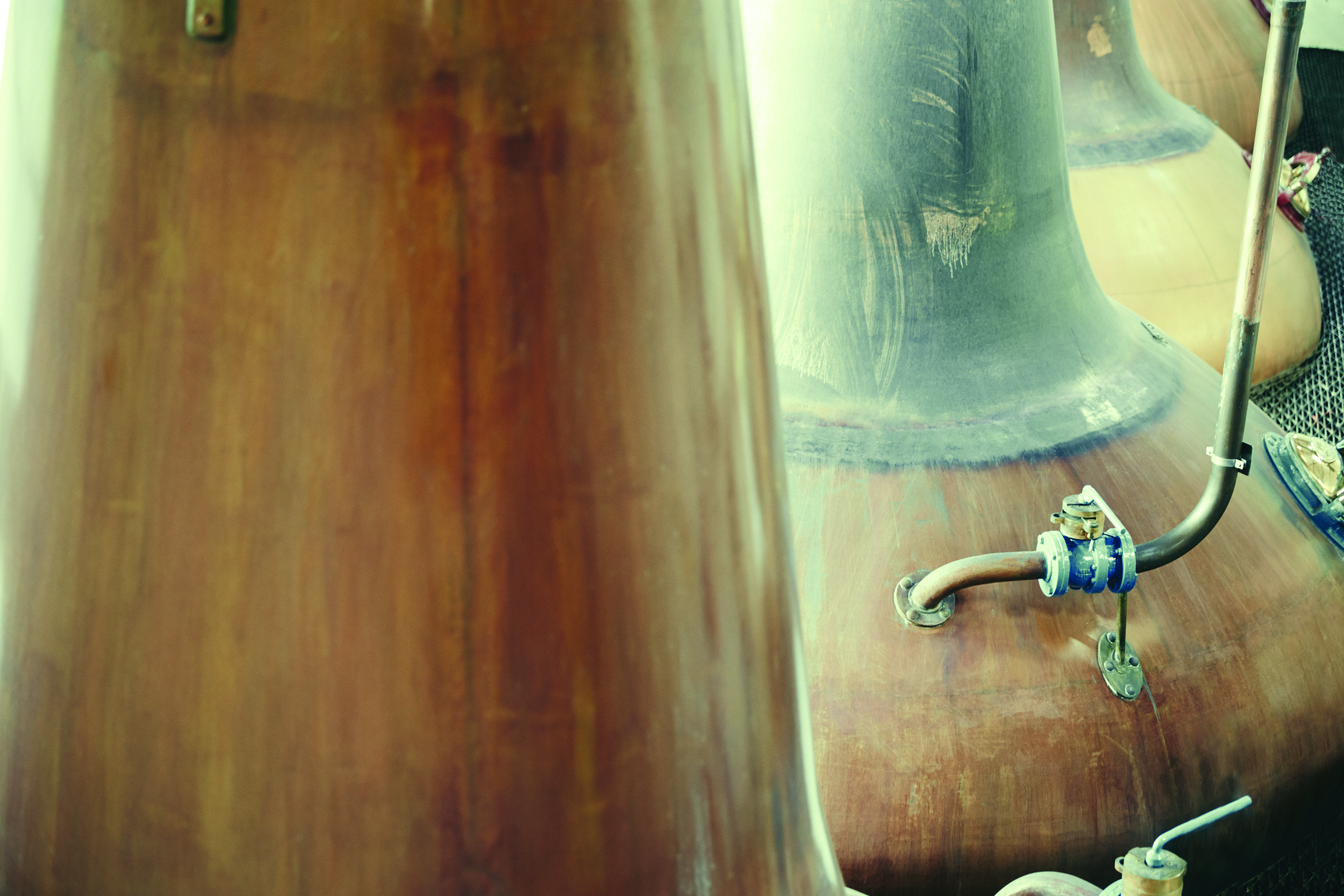 What is it that gives that kind of dirty, meaty and sulfury character that for us is the soul of Craigellachie? For it can't all be about the worms?
The worms give less copper contact than shell and tube condensers. These long copper tubes sit in a large tank of cold water and snake back and forth, gradually getting narrower. They are much more expensive to maintain than modern condensers, but they bestow the spirit with extra flavour, creating a dram with a distinctive, muscular character to rival whiskies twice its age.
Tell us about the special way that you dry the malt for Craigellachie?
Craigellachie is also the only distillery to use malted barley from a particular kiln in Glenesk. Its unusual use of an oil fire imparts the grain with a specific level of sulphur, leading to a spirit with a noticeably heavier character than most.
Do you have any whiskyadvice for our readers?
If you've cracked peaty malts, now it's time to try Craigellachie's muscular malt.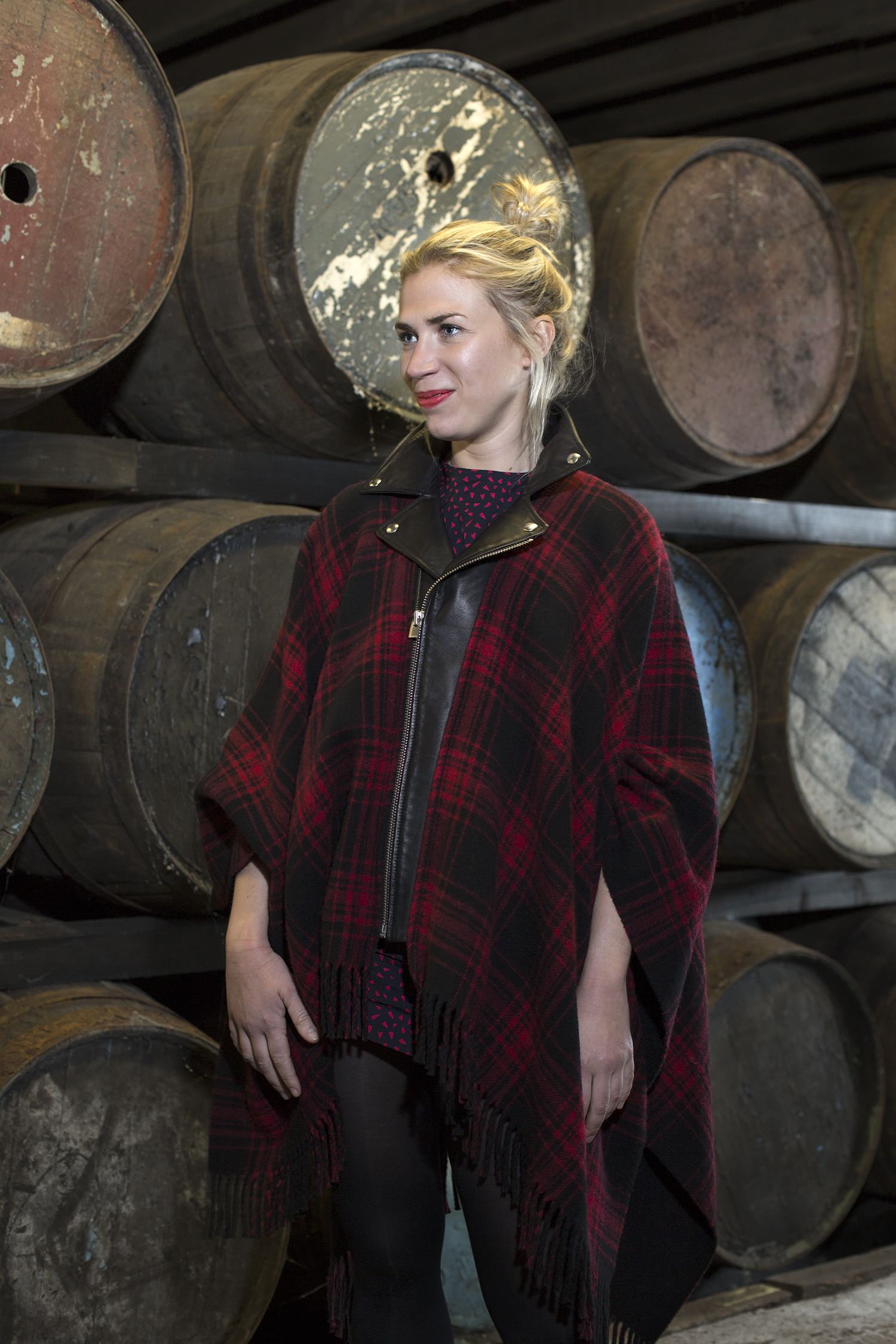 How much of the production goes to single malt vs blends?
Craigellachie, like most distilleries, had spent its life providing fillings for blends. This isn't unusual. After all, 90% of the Scotch whisky sold globally is blended. Since the distillery was founded in 1891 Craigellachie has been an integral whisky in the blending industry as such, before 2014 when it was launched as a sole standing single malt, very little liquid was found as an individual bottling. There are very few distilleries in Scotland that create the style of whisky Craigellachie does, and within those Craigellachie stands out as a muscular and robust whisky – thus it is highly valued for blending. We have to take this into consideration when bottling it as a single malt, so still a large proportion will go into some of the world's most prized blended whiskies, including DEWAR'S Blended Scotch.
How has the reception been on Craigellachie since the launch of the last great malts?
Craigellachie is a malt that has been ring-fenced, guarded, protected. It is rare in terms of character. As other distilleries foundered, as styles changed, it remained true to itself, a flag bearer for a different style, one which had been set by founders Mackie and Edward. Eventually it was to become the only distillery in Scotland making it. Craigellachie has always had a fine reputation amongst whisky connoisseurs and enthusiasts, so when Craigellachie 13, 17, 19 and 23 Years Old were launched in 2014 the reaction was outstanding. Since launch we have gone on to win numerous extremely prestigious awards, including 2 Double Golds for Craigellachie 13 and 'Best in Show' for Craigellachie 23 YO at the San Francisco Spirits Competition, and the coveted 'World's Best Single Malt' was awarded to Craigellachie 31 YO at the World Whiskies Awards 2017.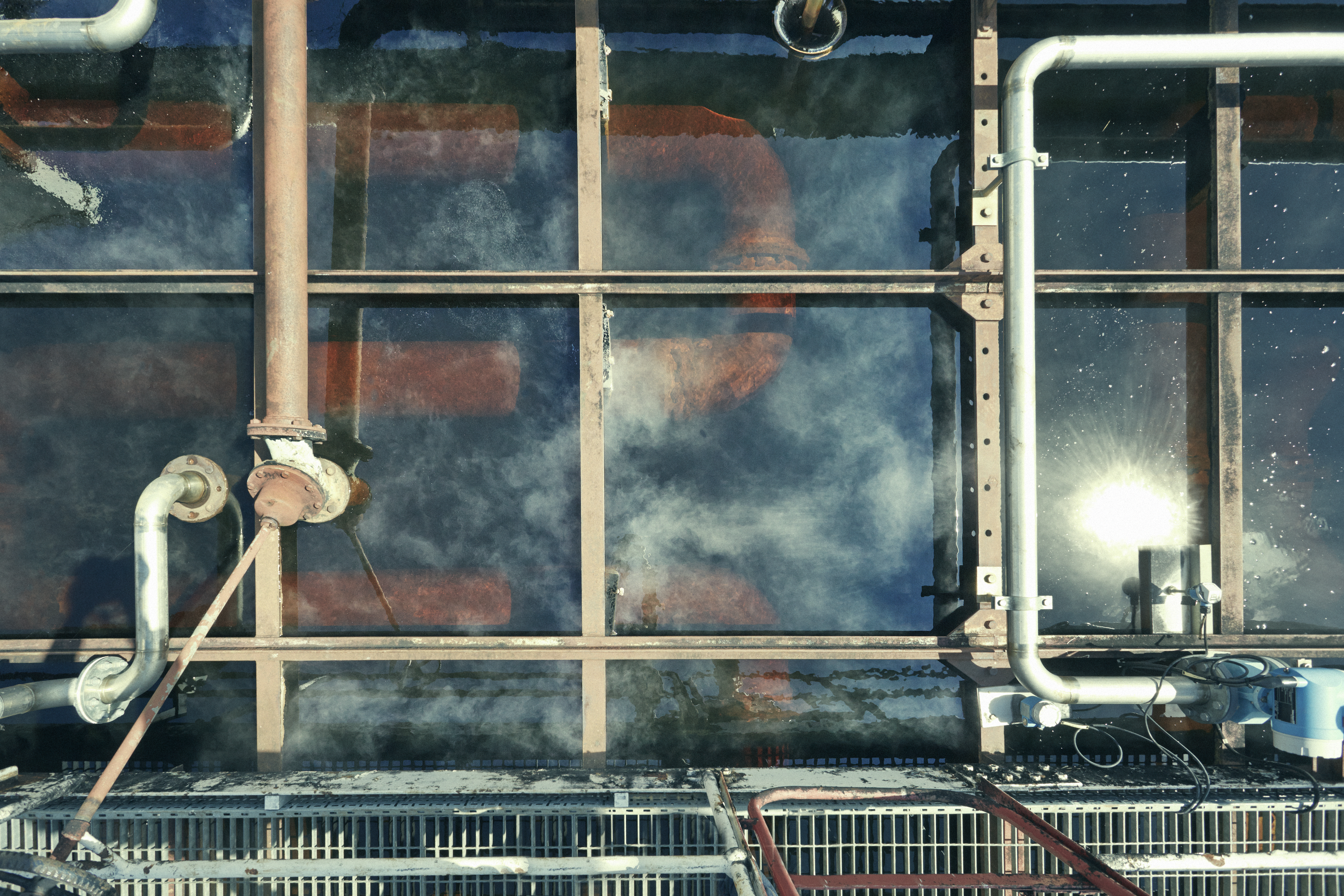 Last year a single cask 21YO with a very long finish in Madeira casks was released. Will we see more bottlings like this in the future?
This Single Cask of Craigellachie was part of our Exceptional Cask program – a collection of extremely distinct single casks that we uncovered in our warehouses across the five malt distilleries. As for more…who knows what we might have up our sleeve!
What is the ratio of bourbon and sherry-casks in the core range of Craigellachie?
All the main Craigellachie expressions are a harmonious balance of bourbon and sherry casks. As every cask is different, the ratio may change slightly every time Stephanie MacLeod – our master blender – blends a batch together. Even though the ratio may change, the consistency and quality of the final bottled whisky to honour the distillery and all those working at it – past, present and future – is of the upmost importance.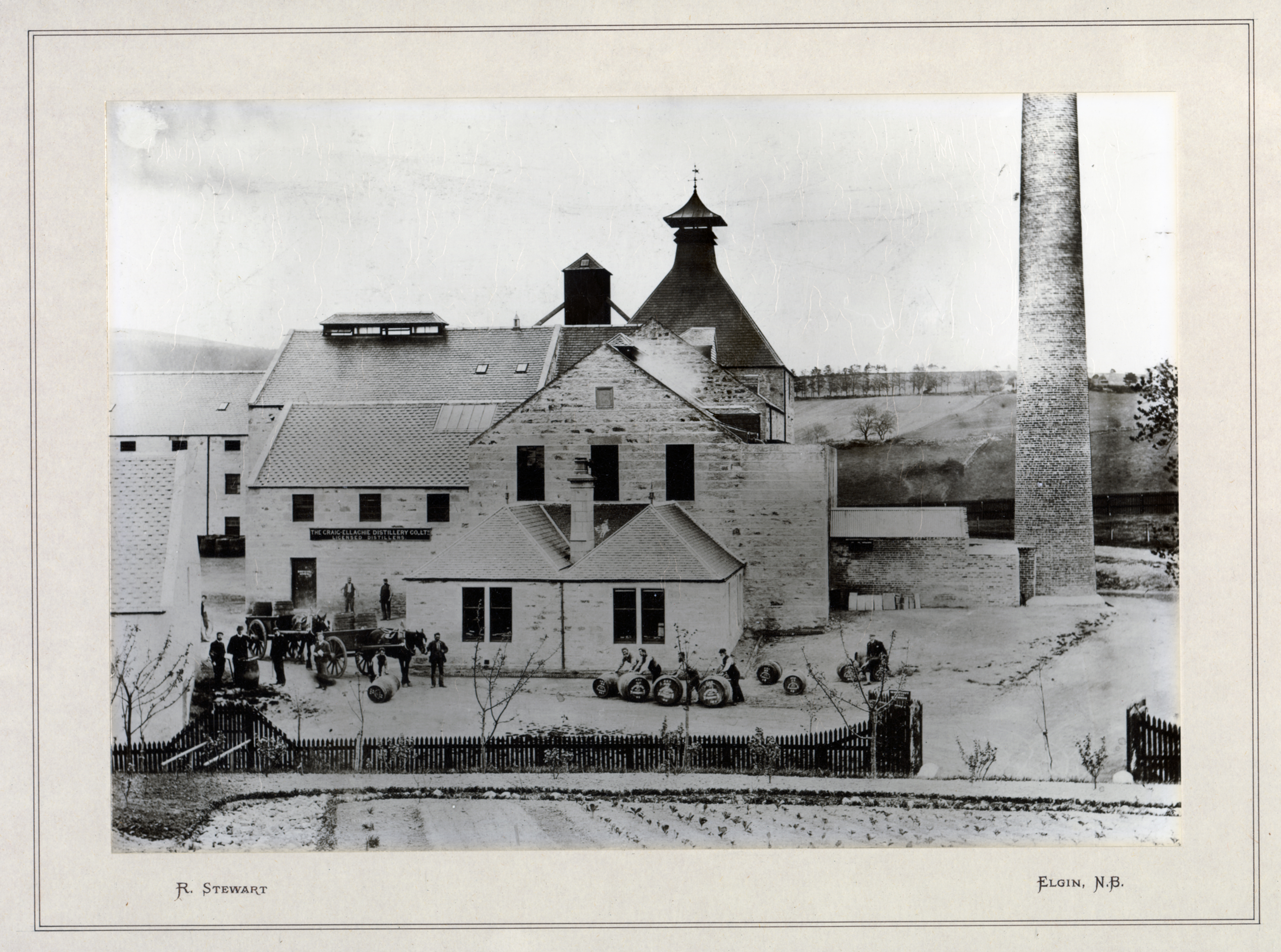 Do you have enough stock in the warehouses to continue to have a core-range of whisky with age-statements like you have today?
We are dedicated to our commitment for the Craigellachie range to always carry age statements, all the malts we have released and plan to release have age statements. The debate about transparency in NAS is interesting, but for us as a whisky company, nothing is as transparent as an age statement.
What is the link betwen the cat and Craigellachie?
At one time the distillery had a cat which liked to warm itself high up in the stillhouse. However, when it smelt the vapour coming off the spirit as it rose up the stills, it would run away. Seeing the cat move, the stillmen knew that it was time to turn the steam down; a fine example of man and beast working together.
Are there any news from Craigellachie that you can reveal to us?
When we launched Craigellachie 31 Years Old as a Global Travel Exclusive it was always a small batch whisky. Due to the huge popularity of the bottling, that stock has been depleted and now we have launched its older brother: Craigellachie 33 – an even smaller batch of just 1,700 bottles, this bottling is also a Global Travel Exclusive and can currently be found in London Heathrow.
Vi tackar Keith och Georgie för denna intervju!