We are very happy to have had the opportunity to interview Bobby Anderson who is the manager of Speyburn Distillery. This distillery are known for their innovative solutions, e.g. the method called "drum malting". Today the distillery and its whisky is better known in US than in Europe, but more and more people begin to open their eyes to the fine whisky it produces.
The interview also is the beginning of a Speyburn week here at Whiskytower, where we the following three days will review three different editions of the distillery's whiskies.
We would also like to thank Martin Tjäder, Berntson Brands, because he made this Speyburn-week possible!
For Swedish readers: I samband med vår Speyburn vecka kommer vi att ha en utlottning av 2 whiskyglas från Speyburn. Läs mer i slutet av denna artikel.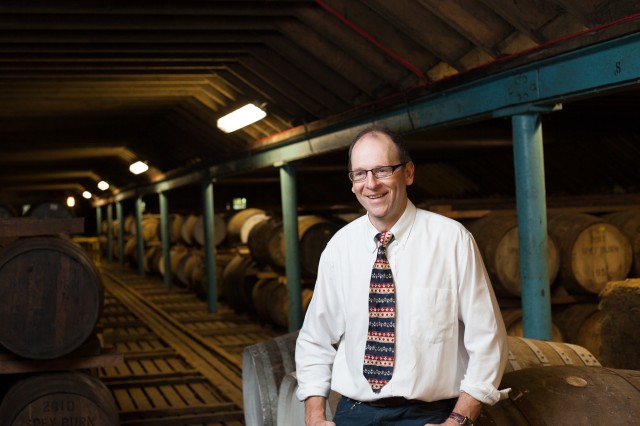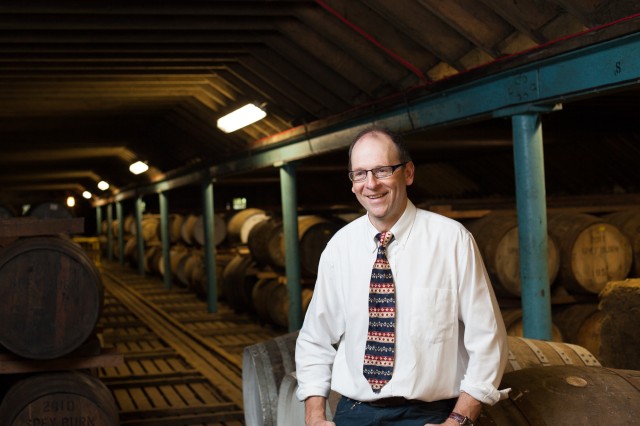 Hi! Please introduce yourself to our readers?
I'm Bobby Anderson, Manager of Speyburn Distillery.
How did you first get involved in the whisky industry?
My Grandfather was a distillery manager, so it must be in the genes.
How would you describe the house character of Speyburn?
Speyburn whiskies are classic Speyside single malts, full of character and bold flavour that are accessible to everyone – from enthusiasts to those who are just discovering malt whisky.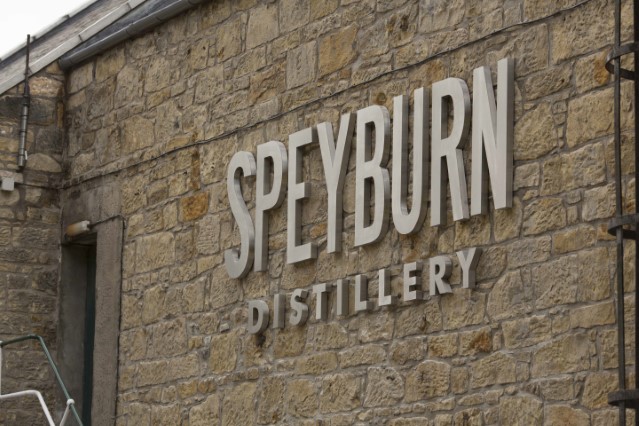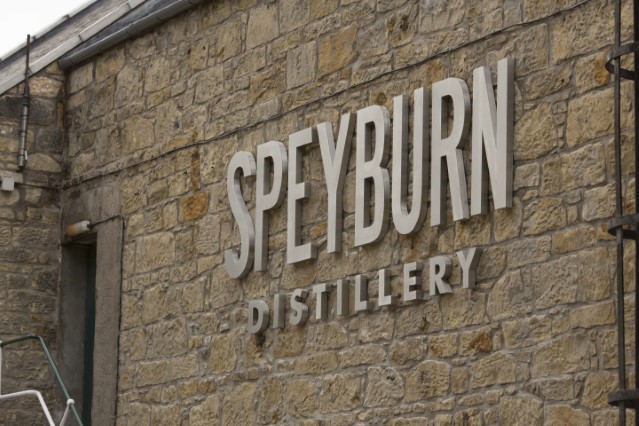 Please guide us through the core range of Speyburn? Which one is your favorite?
There are two main expressions, Bradan Orach and my personal favourite, Speyburn 10 Years Old. Bradan Orach means 'golden salmon' in Gaelic and is inspired by the world class salmon fishing around here by the River Spey where our Distillery is based. It's a bright, welcoming Speyside whisky, matured exclusively in American Oak ex-bourbon casks which give a subtle, full bodied taste of honey and vanilla, and a smooth spicy finish. Speyburn 10 Years Old is a global favourite and a real crowd pleaser. This time the whisky is matured in a combination of American oak ex-bourbon and ex-sherry casks, giving a hint of lemon on the nose, with hints of toffee and butterscotch and a long, sweet finish.
What's on the horizon for Speyburn. Any news you can reveal?
2016 has been a really exciting year for Speyburn since we've just completed a £5 million programme to carefully renovate the site, increase our production capacity and also make us one of the greenest distilleries in the business. It has been a real labour of love for our team but it's been worth it. The Distillery is looking great and it means we can start to grow and build our range for the future.
What is your proudest moment of your career in whisky?
My proudest moment was probably when I was appointed as manager of Speyburn Distillery. We also had a gathering at the Distillery earlier this year to share a few drams and a meal with some of the people who helped us with the refurbishment. It was our chance to show everyone the results of all the hard work so that was a really proud moment for me and the whole Distillery team.
Give us you top five drams that you have not been involved in?
I tend to stick to the ones I have been involved in, so they would all be Speyburn drams!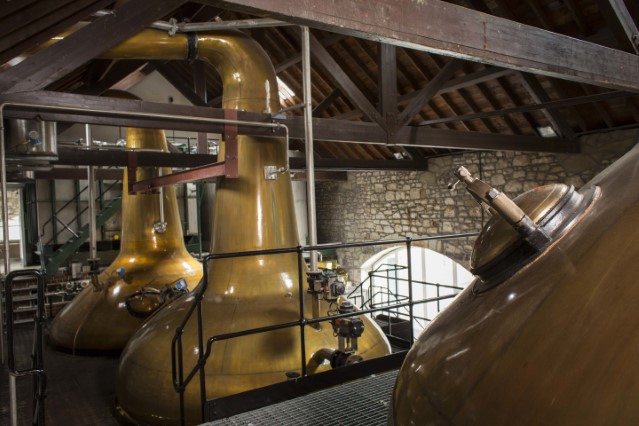 Have you tried any whisky from Sweden? If so, what did you think of it?
I'm obviously a bit biased towards Scotch whisky, but I'd certainly be interested to try some.
If you could have 3 people of your own choice for a whisky tasting, who would you invite and why?
My old grandfather, Seve Ballesteros and Aliona Vilani from Strictly Come Dancing – a nice mix.
What is your opinion on chill filtration and the adding e-150 in whisky?
This is an industry standard way of presenting typically younger whiskies as the consumer would expect – very pale whiskies which may go slightly cloudy when diluted with ice or water may be of concern to some consumers, so we add a little colour and remove the compounds which lead to the hazing. This does not affect flavour and we typically do not do this for older whiskies, which are 46% ABV or above, where this level of alcohol mean the hazing is less of an issue.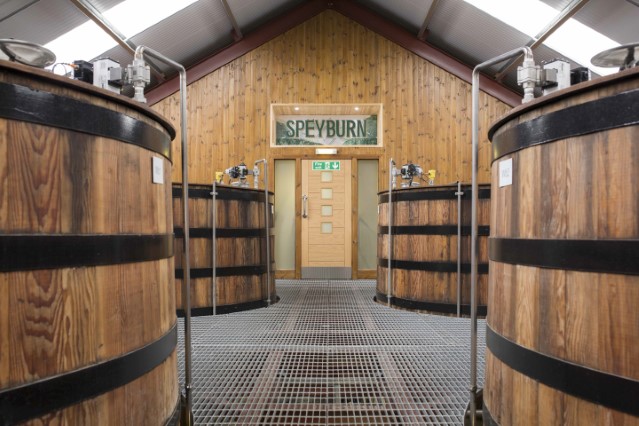 What kind of food do you think suits a dram of Speyburn?
Speyburn whiskies are easy drinking and full of character so they can team up with quite a few different foods I'm told – but personally, I prefer a dram on its own!
How much of your Production goes to blends?
Some things do need to be kept secret however with our recent increase in production capacity our priority will be growing the Speyburn brand globally and fulfilling the future requirements & to build a range of aged expressions for our consumers.
Do you have any whisky advice to our readers?
Just enjoy it. Cheers!
---
For Swedish readers:
UTLOTTNING AV WHISKYGLAS
Vill du vara med och tävla om 2 whiskyglas från Speyburn? Besök då vår Facebooksida (länk) där du hittar tävlingen. Lycka till!