Denna vecka så vänder vi blicken mot den otroligt vackra ön Arran. På Arran finns i skrivandets stund ett destilleri, dock så togs förra veckan det första spadtaget på vad som ska bli Arrans andra destilleri. Om detta och en hel del frågade vi James MacTaggart som är destillerichef på Arran. Detta är starten på en temavecka där vi kommer att prova ett antal av Arrans utgåvor. Dock så startar vi med en intervju med James MacTaggart.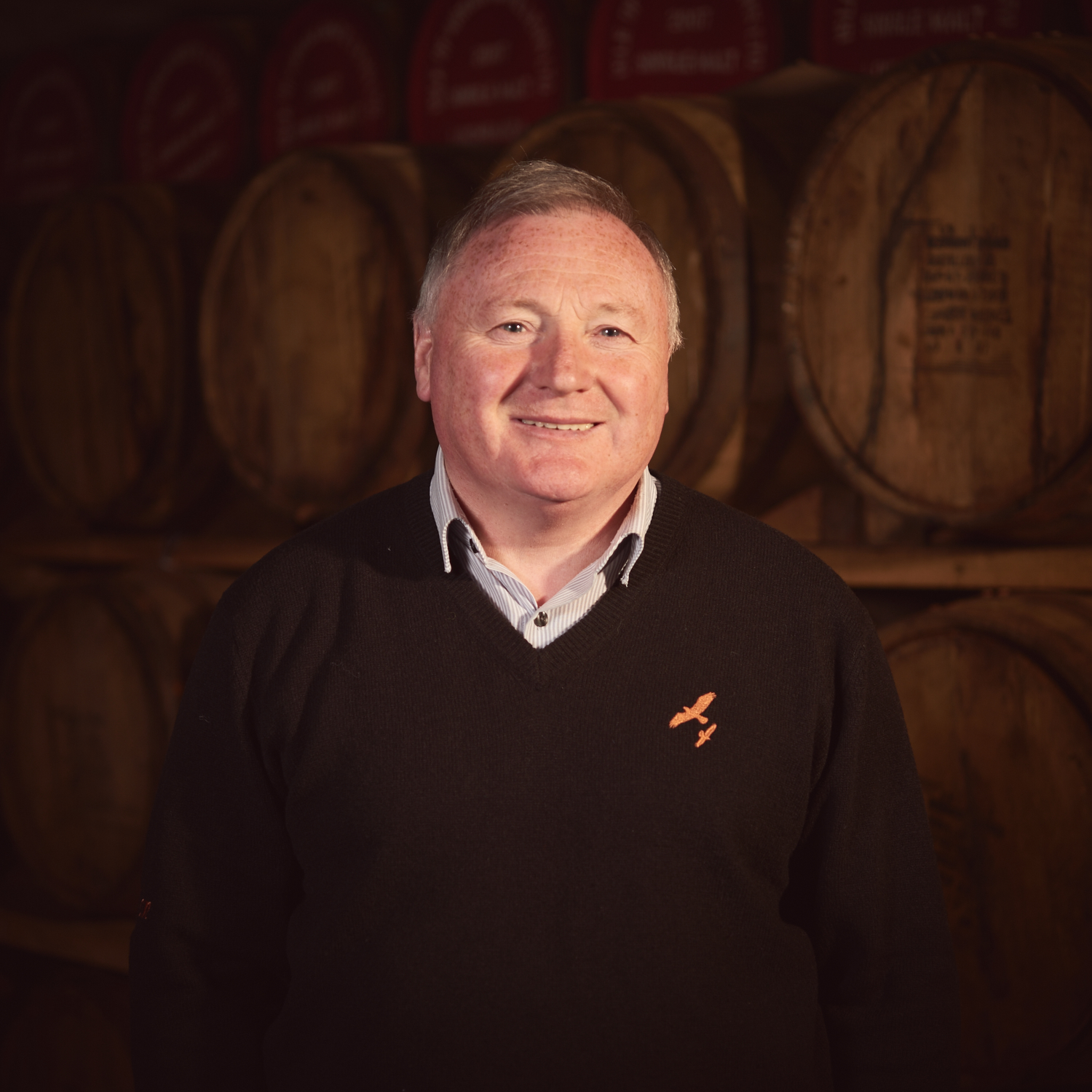 Hi James, please introduce yourself to our readers?
I have worked in the whisky industry for 40 years having spent 31 years at Bowmore Distillery on Islay before I moved to Arran as Distillery Manager in 2007. I am married with two sons one of which works at Caolila Distillery and the other is the local GP on Islay.
How did you get involved in the Whisky industry?
After spending my early working life as an apprentice tv/radio engineer and then an administrative assistant with the local Council I was approached by Harry Coburn at Bowmore Distillery to see if I was interested in a vacancy coming up in the distillery office. To cut a long story short I ended up being taken on in the production side.
What part of your work do you enjoy the most?
I enjoy all aspects of my work but I would have to say that production and maturation has always been my favourite, but I also immensely enjoy blending the various casks together to make up our special releases.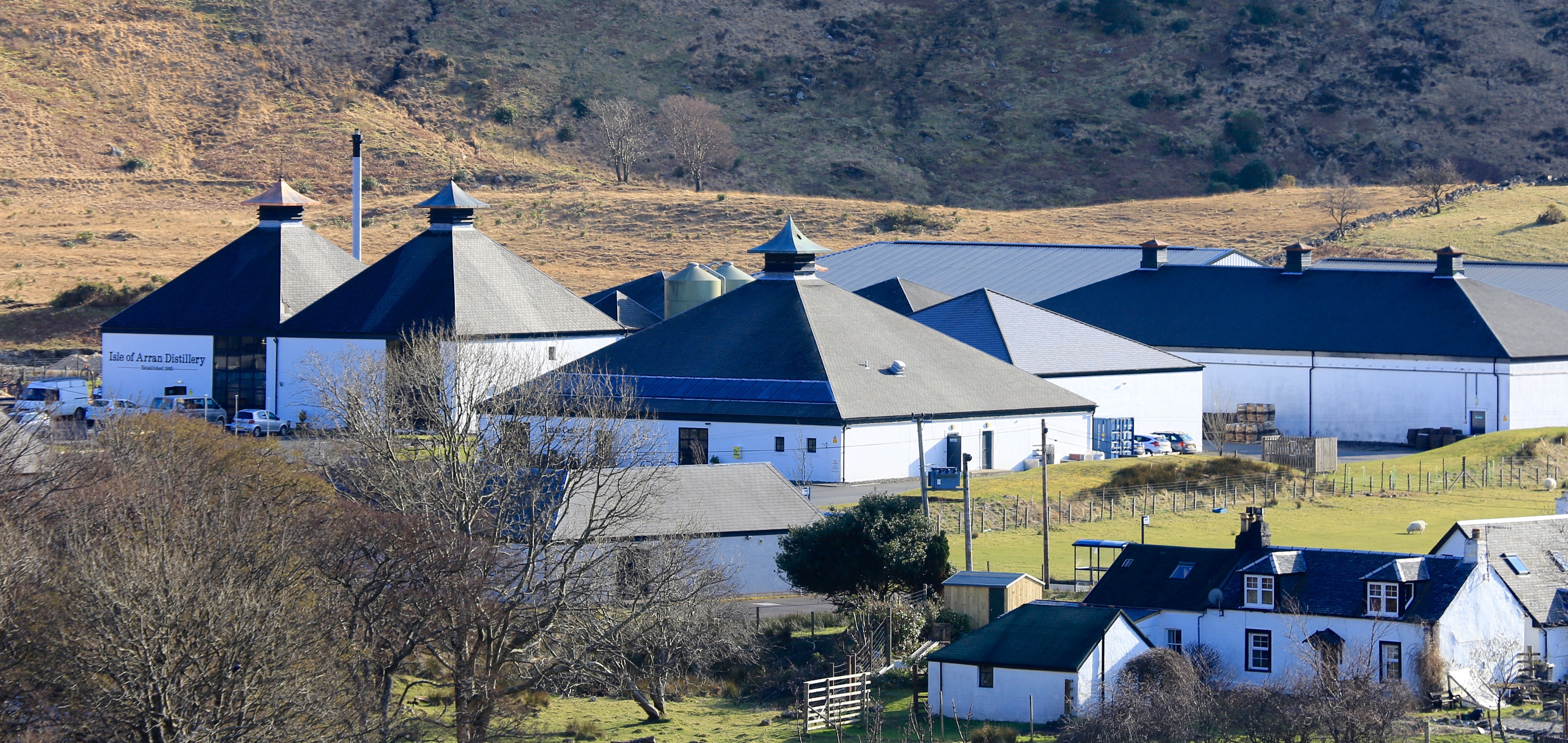 How would you describe the house-style of Arran?
Citrus, sweet oak and a touch of spice.
What's your favourite whisky in the core range?
I have to say I find the 14 Year Old my favourite.
You have recently expanded the Arran distillery. How big is the capacity now?
The distillery will now be capable of an annual production of 1.2 million litres of Alcohol. The original two stills have been replaced and another two added and the Mash Tun has been upgraded to give a quicker turnaround.
Tell us about the plans to build a second distillery on Arran?
The company plans to build a second distillery and six warehouses at Clachaig, near Lagg, on the south side of the island. The first phase will start this month (Jan 2017) which will involve the construction of three warehouses and the road network. The second phase which will involve the building of the distillery will start in early 2018.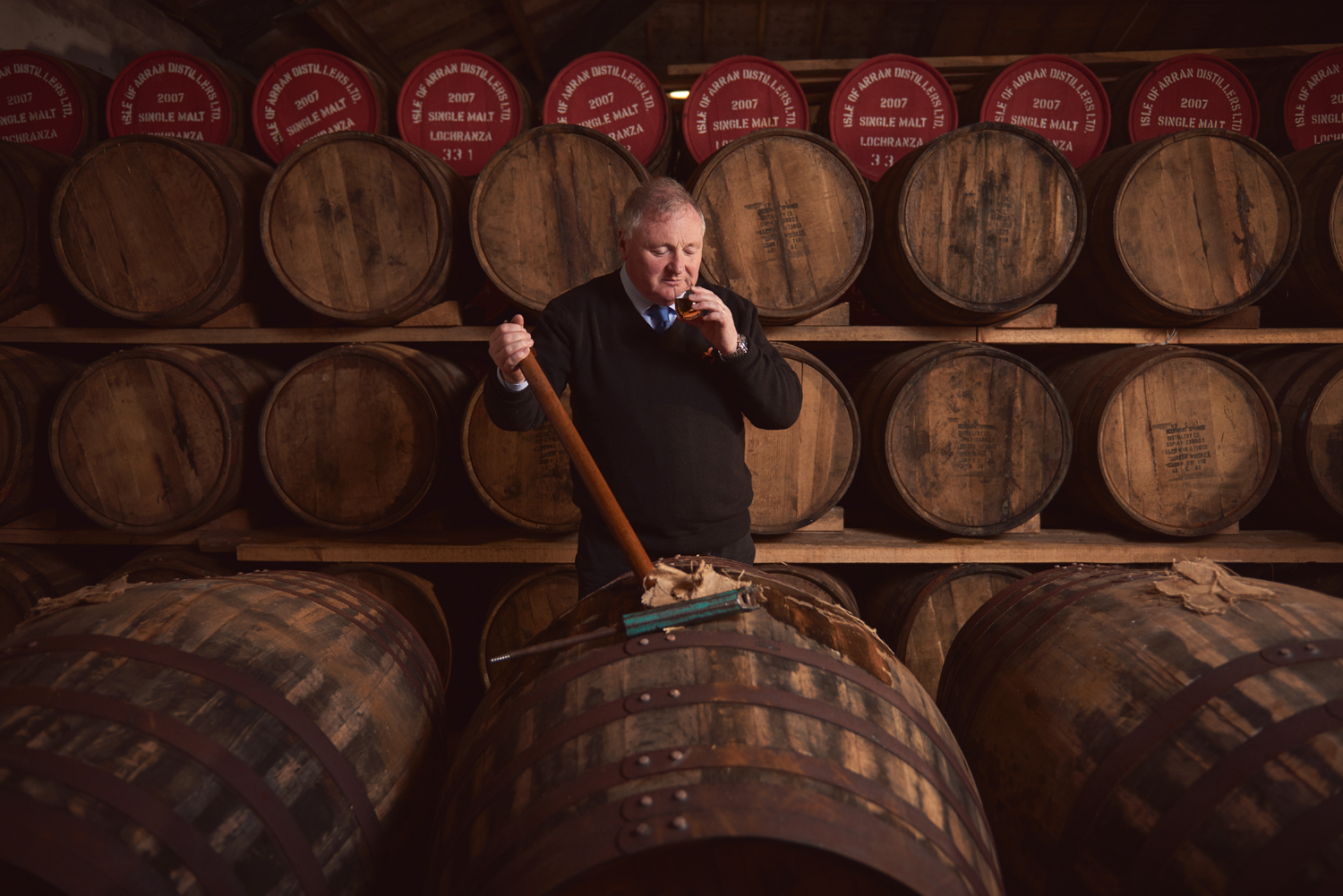 Will you divide the peaty/unpeated styles between the distilleries?
The Machrie Moor (20ppm) will still be produced at Lochranza as the new distillery will concentrate on a Heavy Peated Malt Spirit at 50ppm phenol level.
Will the stills be the same size and shape in the new distillery?
The design for the new stills have not yet been completed but will be in line with industry shapes for producing a heavily peated malt. The capacity of the wash still will be 10,000 litres as compared to the Lochranza wash still at 6,500 litres.
What's on the horizon for Arran? Anything new you can reveal to us?
We have the third and final edition of our wonderful Smugglers Series being released in June this year, and of course our annual Arran Malt & Music Festival which will take place in our distillery grounds in the first weekend of July. This is always a great event which brings together malt whisky friends and fans from all over the world for a weekend of music, malt and friendship.
Have you tried any Swedish whisky? If so, what did you think of it?
Unfortunately not but it is on my to do list.
Give us your top five drams that you have not been involved in?
Caolila 25 year old
Bowmore Darkest 15 year old
Ardbeg Dark Cove
Auchentoshan 3 Wood
Highland Park 12 Year Old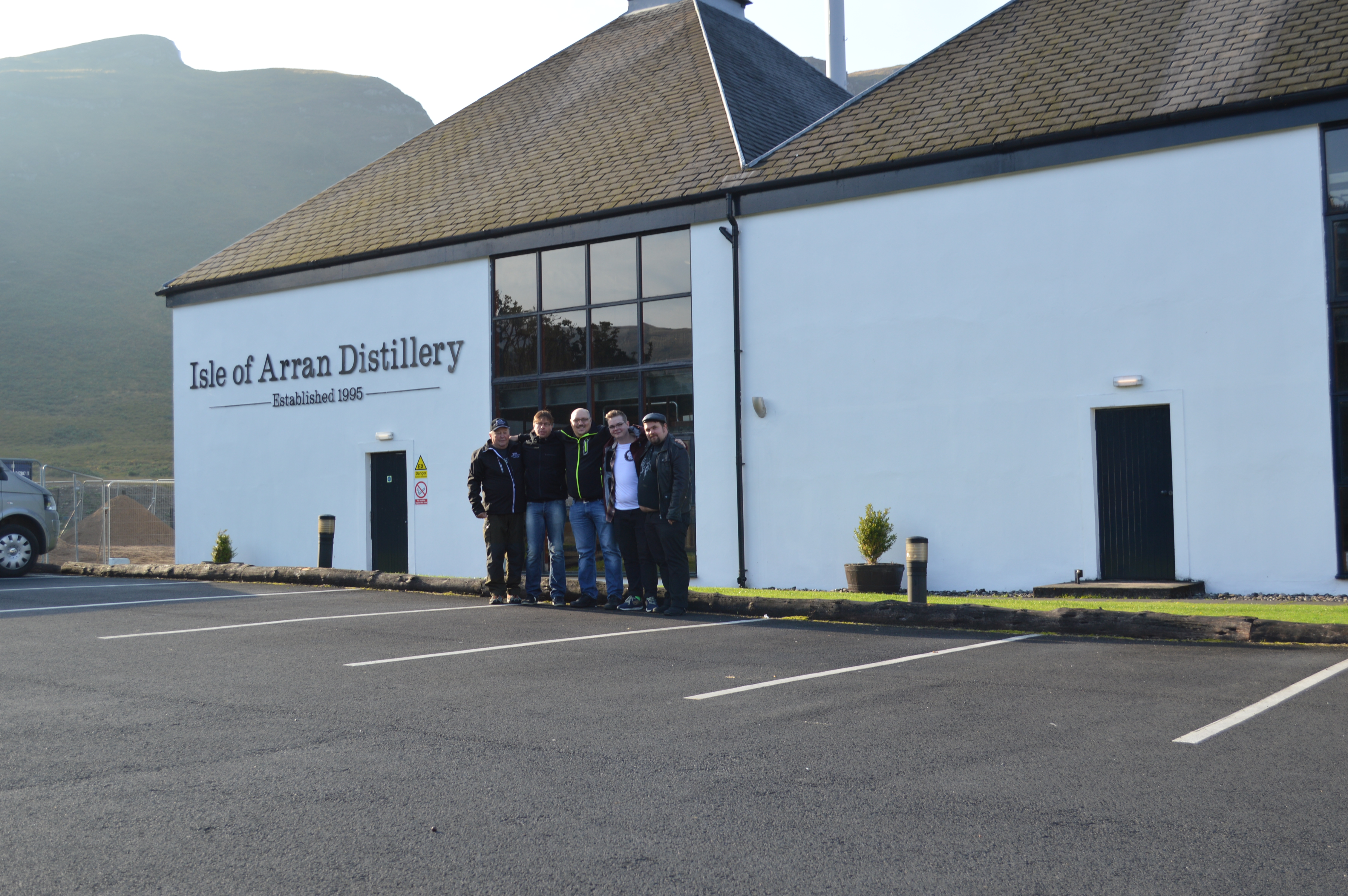 What is your opinion on chill filtration and the adding e-150 in whisky?
I have to say I am not a fan of either. The best malts are found in the warehouse casks and the least interference with the spirit before bottling in my opinion the better. Adding E-150 can give visually a totally wrong impression of the spirit quality.
What is your opinion on Brexit and its impact on the whisky industry?
There is far too much conjecture in the media of what will or will not happen but we can only wait and see as to what emerges from the first round of talks. I voted to stay within the EU but there could also be advantages if the UK government can negotiate a sensible agreement particularly on the single market.
If you could have 3 people of your own choice for a whisky tasting, who would you invite and why? (Alive or dead)
Winston Churchill – not only for his wartime leadership but to hear of his many adventures as a young man.
A young Billy Connelly – I loved his way of storytelling.
Michael Jackson – a true gentleman with a fantastic knowledge of not only whisky but all spirits.
Do you have any whisky advice to our readers?
Don't over analyse your whisky just let your senses enjoy the moment.
Finally, Anything you would like to add?
In my 40 years in the industry I have seen many changes and nearly all for the better and long may this continue.