Vi på Whiskytower tycker att det är otroligt spännande att det pågår en whisky boom över hela världen nu. Det kokas whisky i många länder som traditionellt inte förknippas med whisky. Denna vecka så ska vi lära oss lite mer om whisky från Holland där Zuidam distillers ligger. Vi startar med en intervju med Patrick van Zuidam som är master distiller hos Zuidam. Under veckan kommer vi att prova ett antal olika utgåvor från Millstone som de kallar sin whisky.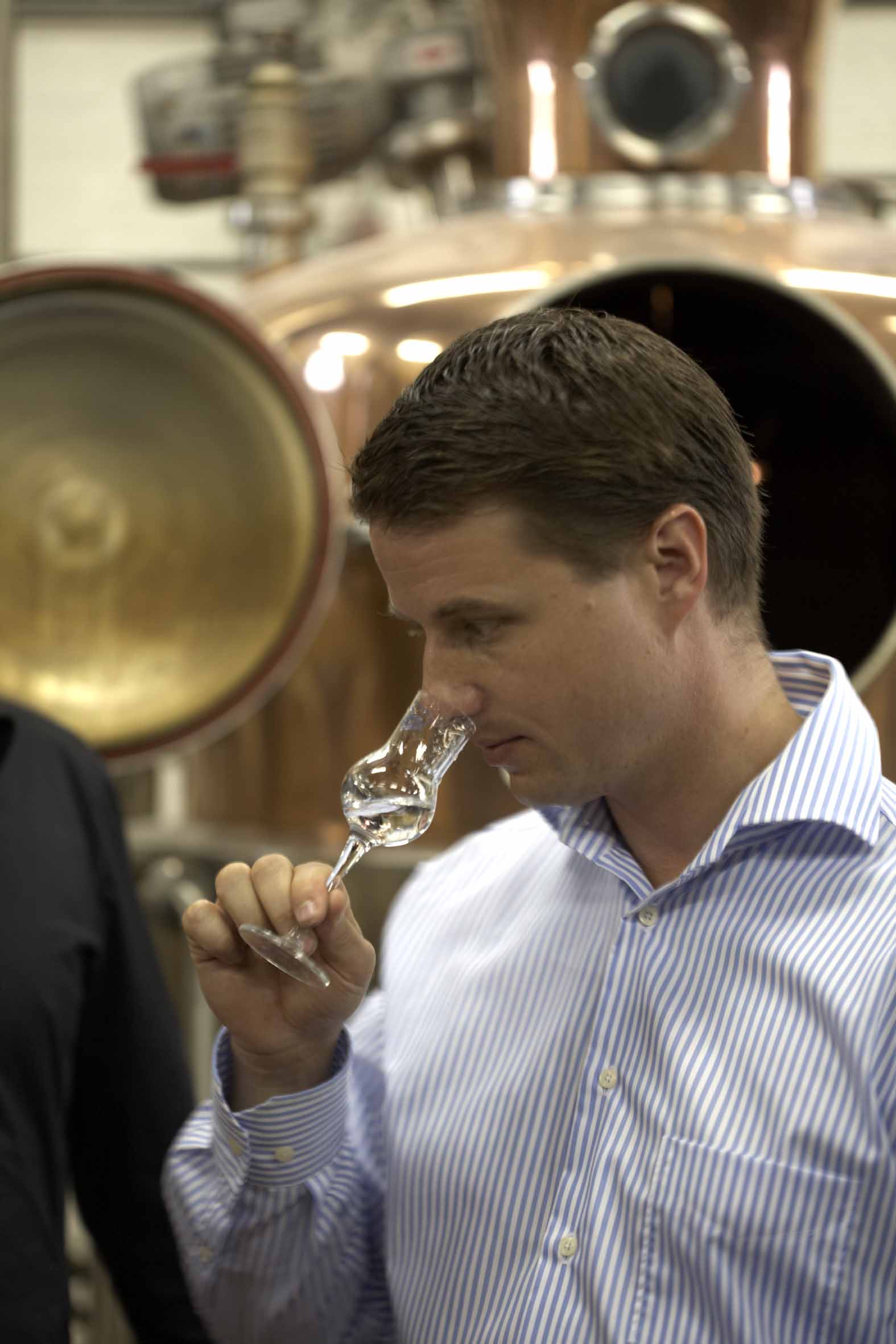 Hi Patrick, please introduce yourself to our readers.
My name is Patrick van Zuidam and I am Master Distiller and CEO here at Zuidam Distillers. The Distillery was founded in 1976 by my Father Fred van Zuidam so my brother Gilbert and me literally grew up in the distillery. I have been Master Distiller here since 1995. Though I did my first distillations before the age of 12.
Please tell us the history behind Zuidam Distillers.
Like I said the company was founded by my father in 1976 before that he had been master distiller for over 20 years at a big distillery in the Netherlands. We are a true family company.100% owned by the Zuidam family. My father is one of the true geniuses of distilling though he would never describe himself like that. It was a pleasure to grow up with him teaching us. We had fun in the distillery despite all the hard work. Starting a distillery in the 70s was very difficult and my parents went through some very difficult times financially but they never faltered nor strayed from their chosen path. They had a vision that they wanted to become the best distillery in the world and that is what they always aimed for. Luckily they are still around to see the distillery flourish after all the hard work they put in.
3: How would you describe the house-style of Millstone whisky?
The house style of Millstone is elegant. We aim to distill elegant products. For me that means, fruity but with an underlying complexity of a spiciness and enough character to support the fruit and always a gentle mouth feel. And for me preferably aged in sherry casks (though my brother would argue that point with me as he prefers French Oak casks).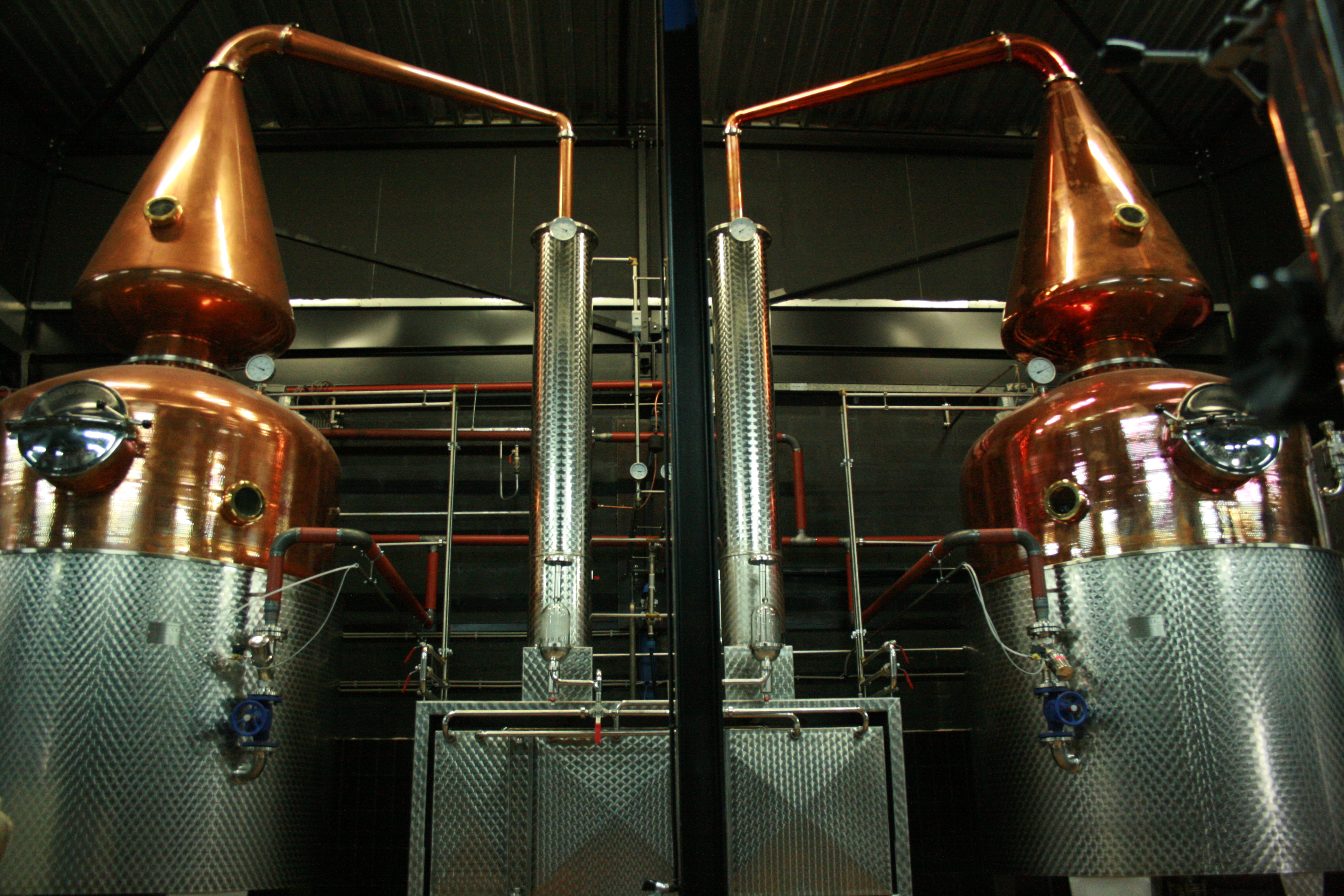 Please introduce your core range of Millstone whisky?
Millstone Dutch Single Malt 12 YO Sherry, an unpeated single malt whisky aged in first fill Oloroso Sherry Casks the casks selected for this are between 12 and 15 years old.
Millstone Dutch Single Malt 10 YO French Oak, an unpeated single malt whisky aged in Quercus Petrea Casks from France.
Millstone Dutch Single Malt 10 YO American Oak, an unpeated single malt whisky aged in Quercus Alba barrels from the USA.
The best whisky we produce is probably our Rye Whisky.
Millstone 100 Rye Whisky, a Rye Whisky distilled in our potstill from 50% Malted and 50% unmalyted rye grain and aged for 8 to 10 years in Quercus Alba (American Oak) Casks.
And we just introduced two new entry level Malt with the new
Millstone Dutch Single Malt Oloroso, this is an unpeated single malt whisky aged in first fill Oloroso Sherry Casks the casks selected for this are between 4 and 7 years old.
And the new Millstone Dutch Single Malt Peated PX, this is an peated single malt whisky aged in first fill Pedro Ximenez Sherry Casks the casks selected for this are between 4 and 7 years old.
What is your personal favorite from your range of whisky?
The Millstone Dutch Single Malt 12 YO Sherry, it is heavily sherried, complex and fruity exactly as I want it to be.

What drams do you choose when you don´t drink Millstone?
My colleagues from all over the world produce some stunning whiskies and it is always a joy to taste their products. The list of my favorites is too long but here are some that spring to mind, Macallan, Balvenie, Kavalan, Hibiki 21.
How long is your fermentation time and what yeast do you use?
We use very long temperature controlled fermentations of 7 days for the malt and 8 days for the rye whisky. We produce a very clear wort and ferment it with a mixture of 50% M strain distillers yeast and 50% Brewers Yeast at 20-24 Celsius
How much whisky do you produce at Zuidam? LPA?
We use about 20-25 tons grain per week depending on what we are fermenting/distilling. So that is about 9000-10000 LPA per week. Though not all of it is whisky some of that is for our genevers.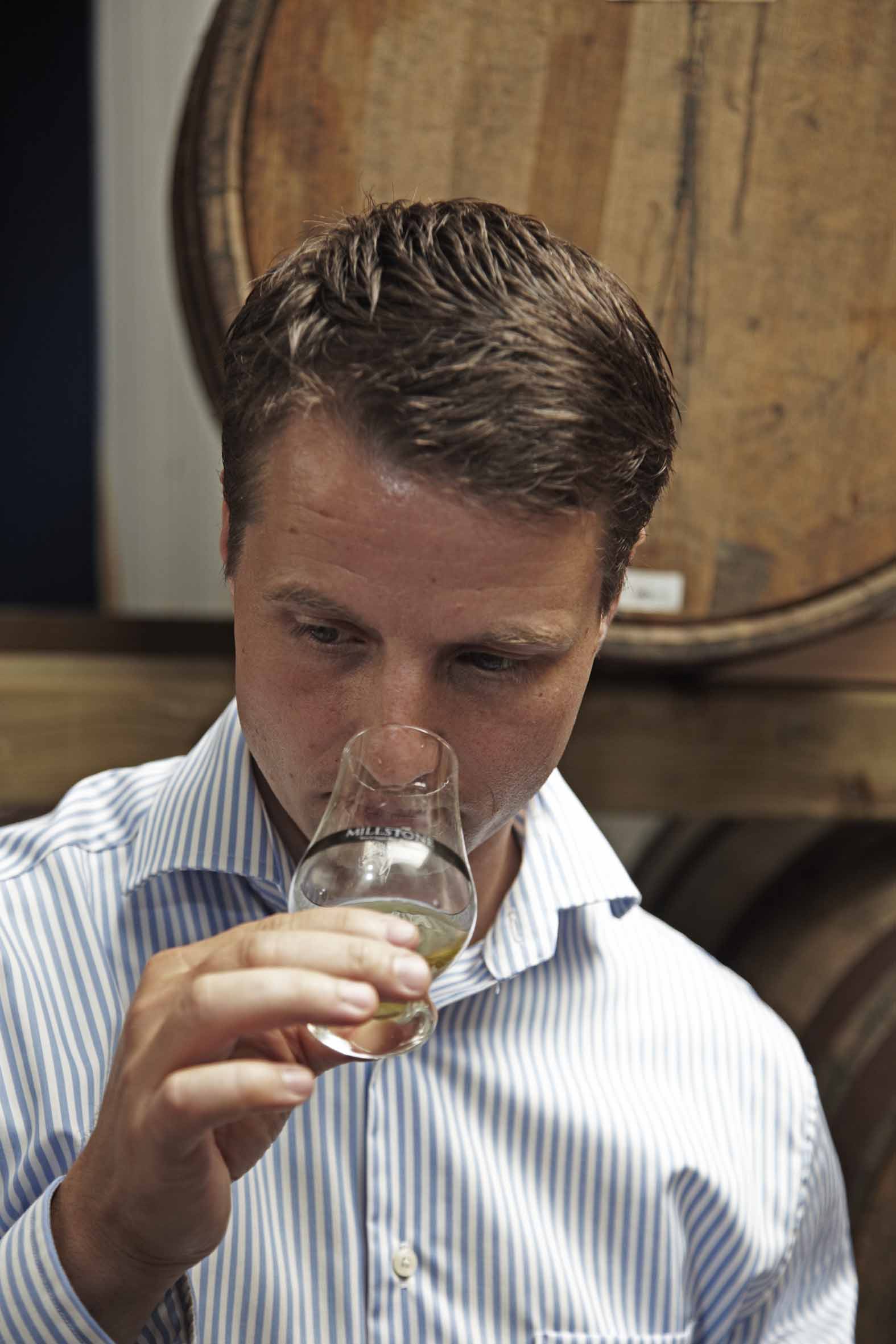 You distill other things at Zuidam as well. Tell us about that?
We also distil genevers a very traditional Dutch product that is the predecessor of Dry Gin. It is made by fermenting a mashbill of Corn/Rye/Malted Barley (equal parts) and triple distilling that in a potstill. Then some of that new make is distilled a 4th time over botanicals (juniper, liquorice root and a hint of anise seed) before aging everything in casks for years or decades
We also produce Rum, Dry Gin and Liqueurs
Which is your biggest market?
So far still the domestic market but export volumes are quite close to domestic sales these days.
How is the whisky-scene in The Netherlands?
The whisky scene in the Netherlands is very much fun. It is a very mature market very similar to Sweden with lots and lots of interested and well educated consumers.
Do you have any whisky advice to our readers?
No that would be condescending, If they read this they are perfectly capable to decide what they want to drink. Enjoy, try new things, have fun.
Anything you would like to add?
That they all should try our products of course 😉
Vi tackar Partick för denna intervju!