Today we have the plessure to give you an interview with Martine Nouet who is well known as a food and drink journalist. She have written books on single malt whisky and have been editor of « Whisky Magazine France ». It was then she became known as the Queen of the still. In April 2012, at Blair Castle, she was honoured by Scotland's whisky industry and inducted as a Master of the Quaich. If you like to know more about this amazing woman, visit her website here.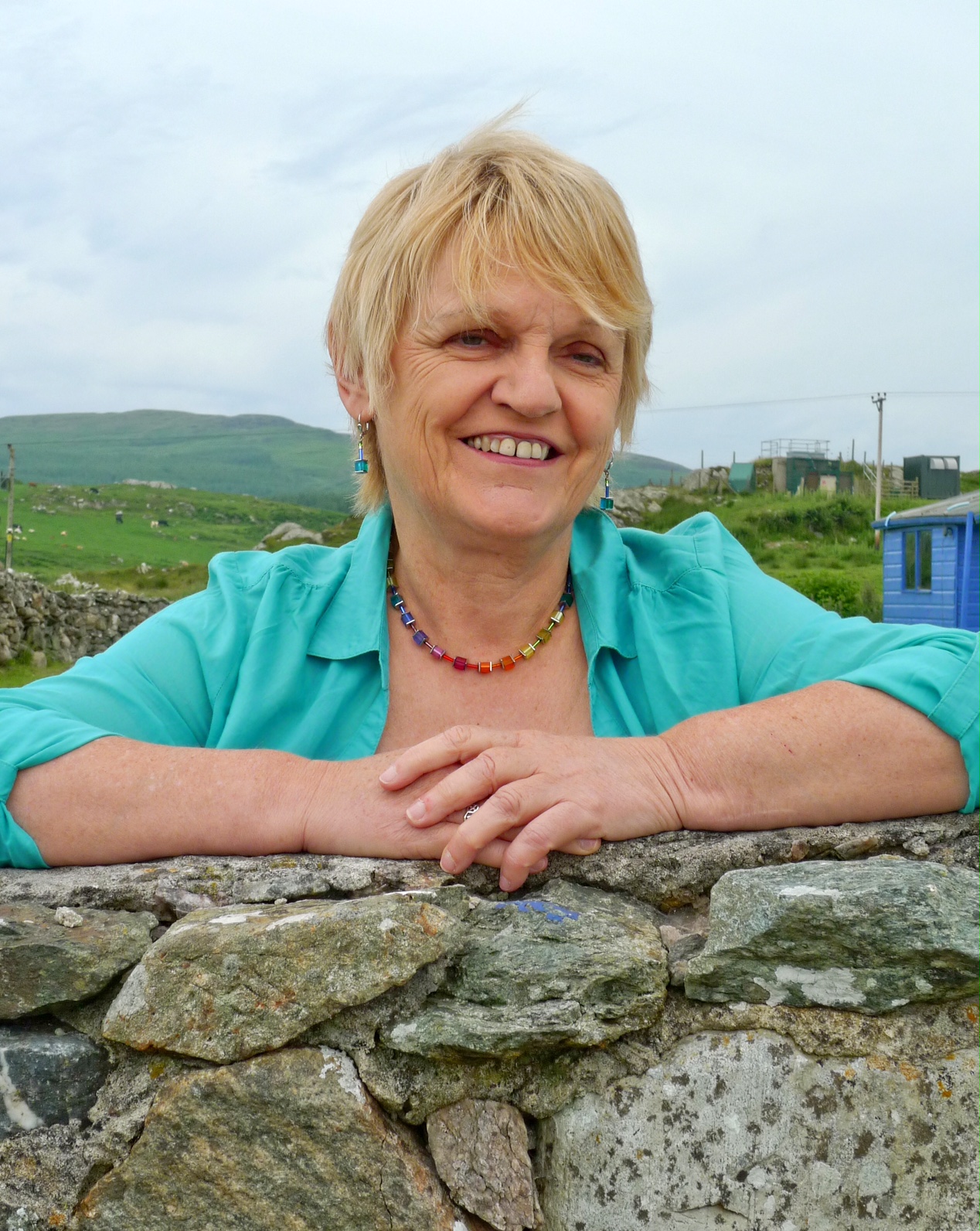 Hi Martine, please introduce yourself to our readers.
I am a French spirits and food journalist. I lived 40 years in Paris and decided to move to Islay 8 years ago as I had really fallen in love with the island some 25 years ago. At the moment, I mainly write on whisky and food. I also travel round the world to host whisky dinners and tasting classes. Not a boring moment in my life!
How did you get involved in the Whisky industry?
I was a food writer in France, working for a catering magazine. I managed to go to Scotland for the first time in 1990 with my partner who was from Scottish ascendance. We visited Tamdhu distillery in Speyside and though I claimed I did not like whisky (which was true because of a bad over-indulging experience when I was a student), I was carried away by the smells, the people, the history. This is how I got "hooked" and started writing on whisky.
You are known as "the Queen of the still" How did you get that name?
This came from a journalist in France who wrote a portrait of me in her magazine (l'Express) and the title was: Martine Nouet, la reine de l'alambic (the Queen of the still). I told the story to whisky people I met in Scotland … and they spread the word. Now this is my nickname!
You don't believe in positive discrimination to get more women into the industry. Please explain why?
I think it is a patronyzing attitude. Women don't need positive discrimination. They just have to prove themselves and even if it takes more time, if they are good, they will get where they want. You can see that happening now. Women access jobs that were previously labelled as "for male only", like distiller, master blender etc.
Positive discrimination leads to "ghetto-izing" (if I may use that neologism). This is why I never join or encourage Women in whisky groups. I respect their belief. But it is not for me.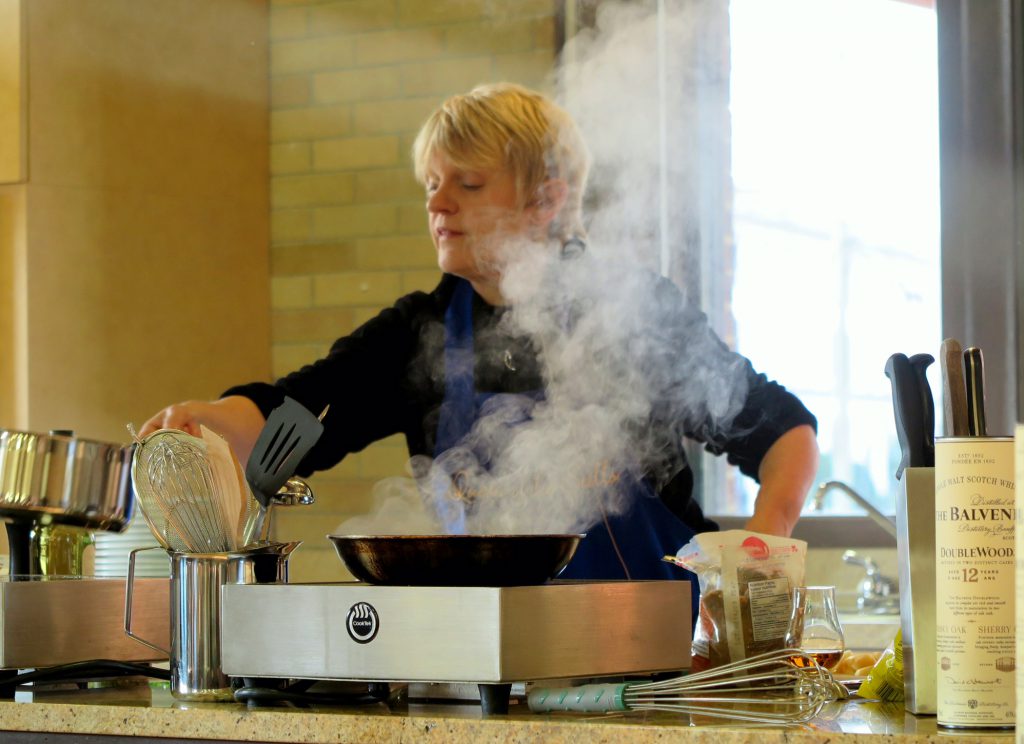 You are very known for your food and whisky pairing. What pairing has suprised you the most that it worked?
I think the pairing which struck me the most is oyster and whisky, because just ta iny addition of a few drops of a peated whisky (my favorite for the pairing is Laphroaig 10 Year Old), completely changes the taste of the oyster. There is a lot happening here.
Can you give us some examples what food works for the following whisky:
Lagavulin 16yo:
Blue cheese (like a pear and Stilton tart), lamb dishes like a lamb apricot and almond tajine would pair well too,
Chocolate and foie gras (with figs) would match but even better with Lagavulin Distiller's Edition.
GlenDronach 18yo:
A meat dish (or venison) with a rich wine sauce; all dark chocolate desserts (tart, truffles, crème brûlée)
Glenlivet 18yo:
An old cheese (comté or cheddar style), duck breast with an orange sauce, chocolate with candied orange.
Old Pulteney 17yo:
A guinea fowl with candied quince or pears and a touch of cream in the sauce; all pear and apple puddings.
What inspires you in your work with food and whisky pairing?
I have spent a lot of time with French award-winning chefs when I worked for a French magazine. I have learned a lot from them. I always approach food and whisky in a sensory way. Every pairing creates images and emotions in my mind. I can feel the atmosphere, nearly a story for each pairing. I also "taste" in colour and I always find a similarity between aromas, tastes and textures which brings to mind a colour. That pulls the curtain on a world of sensations which can include pairing with art, dance or music. All sensory experience.
What is your favorite whisky moment thus far?
There are many… It is never a solitary moment. I like sharing a good dram with important friends. One of my moments: in summer, sitting on my decking, looking at the moonlight over the sea on a full moon night, silently enjoying the beauty with friends around. Maybe some music too. And a good Islay dram.
What are you most proud of in your career in the whisky world?
I think the day I was made a Master of the Quaich in 2012 convinced me that I had done well. It was a very emotional moment, a wonderful recognition.

Have you tried any Swedish whisky, if so what did you think of it?
I have tried several expressions of Mackmyra which I really enjoyed. I have visited the distillery. I like their innovative spirit, even if I don't appreciate all their maturation experiments. I am sure other Swedish distilleries produce a very good quality whisky too. It is so amazing to see how many countries now distill whisky. Not all are palatable, far from that but there are real gems.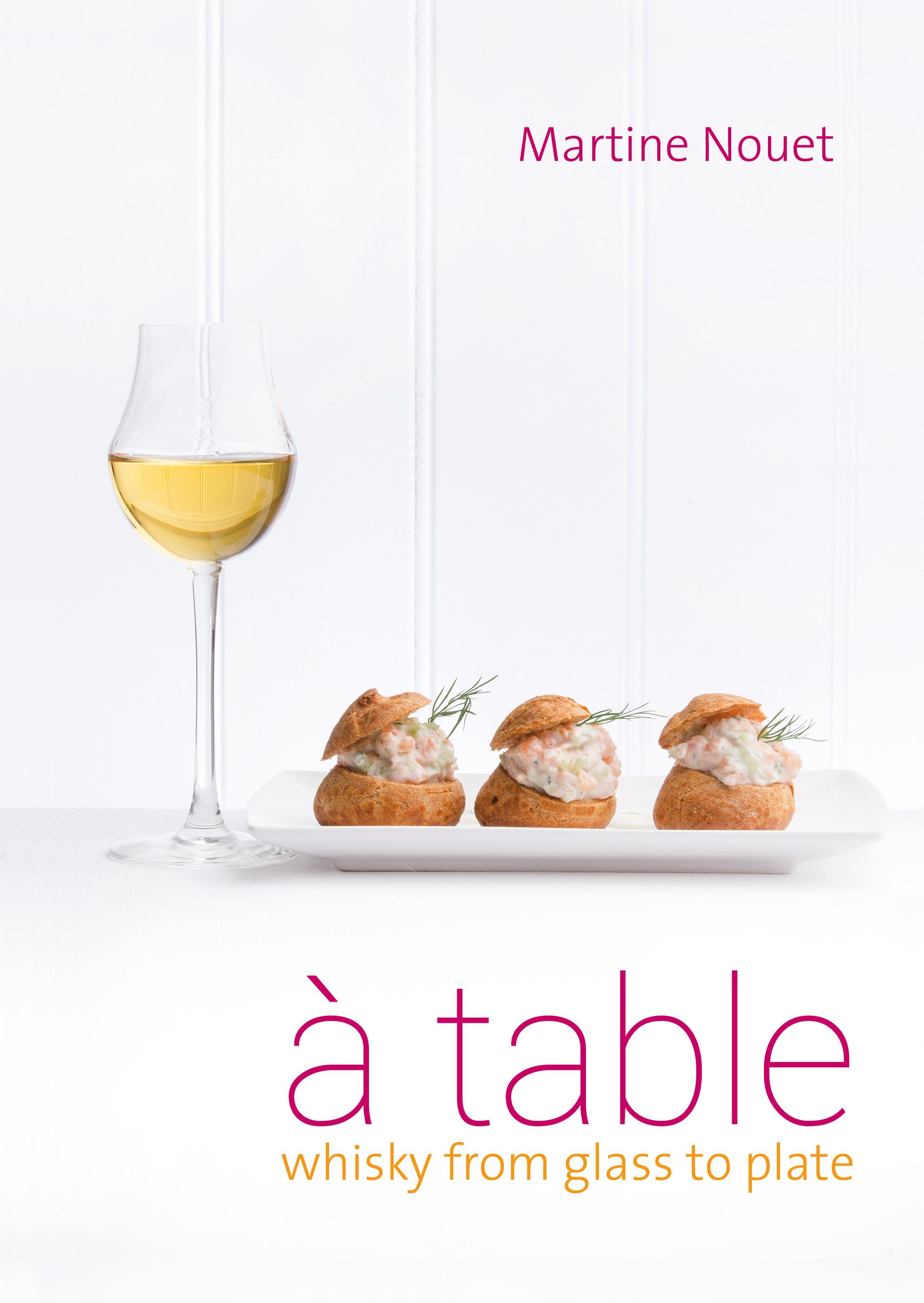 What is your opinion of chill-filtration and the adding of e-150 in whisky?
I prefer unchillfiltered and natural colour whiskies.
When you aren't busy working what do you do to relax?
I cook, I listen to music or I walk on the beaches, especially on a stormy day.
Do you have any whisky and food-pairing advice for our readers?
That might seems like blatant advertising but I would recommend my last book : "A table, whisky from glass to plate" which was released last April. There is a whole chapter of advice and explanations and also 50 mouth-watering recipes, according to the season, which feature starters, main dishes, cheeses and desserts. Available online via bookdepository.com
Thank you for answering our questions Martine. Anything you would like to add?
Nothing in particular. I'd just like to insist on the notion of enjoyment and moderation. A small (wee) dram will bring you much pleasure, especially if shared with kindred spirits.